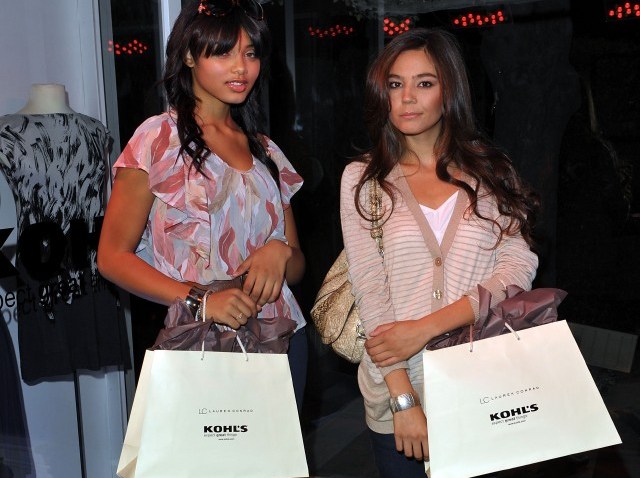 LC LAUREN CONRAD DEBUTS: The burgeoning multimedia mogul debuted her new line of affordable wear at Kohl's on October 1st. Look for sheath dresses in the $34.99 range and a peasant blouse for $21.99. Dear celebs everywhere: Promote kind-to-the-wallet clothing. If you've got a bit of cachet, use it. It's cool. Don't stress.
LA MART DESIGN CENTER FURNITURE SAMPLE SALE: You've got an empty room. LA MART's big, open-to-the-public chair and lighting and everything-for-the-home spectacular can probably assist you in de-empty-ing your space. It's on for two days -- well, two days are open to the public -- so get downtown on October 3rd and 4th. Remember the tape measure.
HAPPY BIRTHDAY MILKMADE: There's a capelet on the site that we're spying and sighing over. If you like the sweet togs at this now one-year-old Venice store, consider RSVPing for the Friday, October 2nd party. There will be a DJ and delightful people, we're betting. Well, we know about the DJ, but we think the delightful people part is also certain.
DERBY OUT YOUR GEAR: In this week of "Whip It" mania, we'd like to point out the outfitting-up opportunities that go on at the Derby Doll matches. If you're looking for tees and other tokens to toughen up your wear -- even if it is at-the-office wear -- best get to the October 3rd bout and do a bit of shopping. Derby's about action, but don't forget to support those nice vendors adjacent to the track.
Copyright FREEL - NBC Local Media