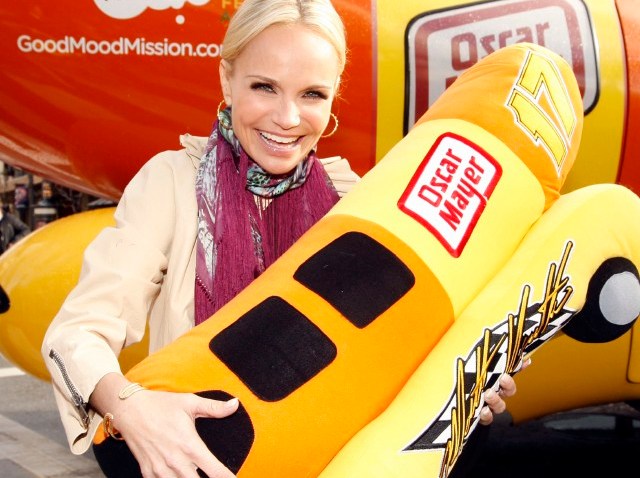 Oh stop. Flash mobs are not sooo 2005.
We said it. Because the flash mob has transmogrified since its halcyon heyday. True, it is often a tool for mischievous St. Nicks come Christmastime, but it can also be used for good.
The good part came on Tuesday, January 19th, when Kristin Chenoweth and the Oscar Mayer Weinermobile showed up at the Grove, not merely to create flash mob-based mirth, but to spread the word about Good Mood Mission, Oscar Mayer's push to help Feeding America. Ms. Chenoweth is the Good Mood ambassador.
In brief: Oscar Mayer wants to donate two million pounds of food to families across the country. How this will happen: Facebook-fanning the company.
We should note that the company has already donated one million pounds.
We only wish we'd been at the Grove. Because a) Kristin Chenoweth was on "Pushing Daisies" and that is all we need to say. And b) the rain, the Weinermobile, the USC Trojans marching band, a flash mob. That's like a dream we once had.
Copyright FREEL - NBC Local Media