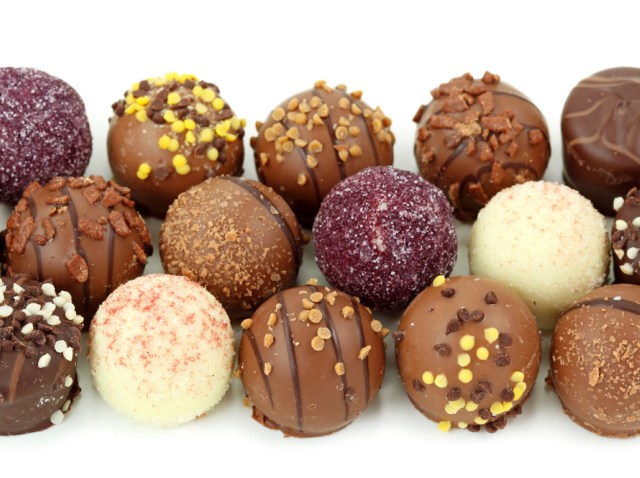 There's one question pretty much everyone on the planet has a pretty ready answer for: What's your favorite candy bar?
Sometimes it is a specific brand, sometimes it is a type -- say, anything full of nuts -- but practically every human has an opinion here. (If you are not a chocolate lover, we won't raise an eyebrow or challenge you; instead we will politely thank you for saving more for us.)
It's this nearly universal love of a certain bean-based candy that has created the popular swirl around the annual Los Angeles Chocolate Salon. Sweet lovers gather, pay an admission price, and sample gourmet truffles and squares and things laden in pistachios and things laden in chili powder and all sorts of chocolates doused in fancy sea salts.
It's popular, as you might expect, so we are making mention early for two reasons. One? You can get tickets, which are $20 for early birds, and you should, since "no tickets are available at the door."
And two? The Los Angeles Chocolate Salon is on the move. It will bid Pasadena adieu and land in Santa Monica, at the Civic Auditorium, on Sunday, Sept. 23.
That's the weekend after fall begins, a season proudly devoted to the consumption of dark, delicious treats, so we think it is a fine way to kick things off.
Follow NBCLA for the latest LA news, events and entertainment: iPhone/iPad App | Facebook; | Twitter; | Google+; | Instagram; | RSS; | Text Alerts | Email Alerts
Copyright FREEL - NBC Local Media