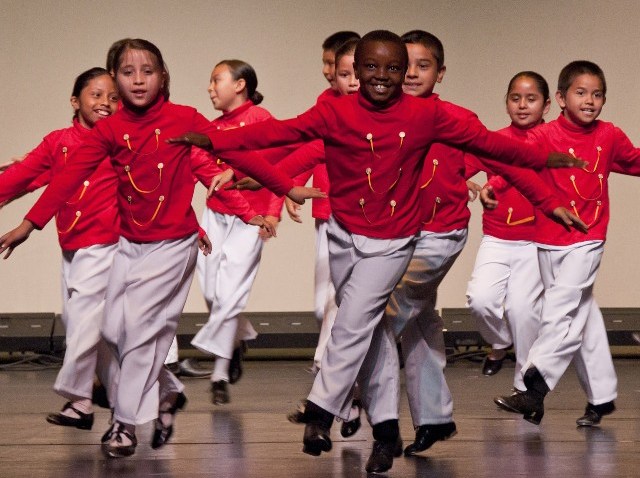 It was just a few weeks back that we got to wondering if anyone had been to all 30 of the sing-along Messiah concerts staged here in Los Angeles.
Turns out someone had been. Now we've got a similar question about the LA County Holiday Celebration, an annual free Christmas Eve extravaganza that features a number of dance troupes and bands and singers from around the county. It's on at the Dorothy Chandler Pavilion from 3-6 p.m., and you're free to stay for part of it or all of it.
The celebration is a "gift to the community" from the Los Angeles County Board of Supervisors. Did you get the Board of Supervisors anything? Next year. We missed them, too. Thank you, dear supervisors. This is a nice gift.
As it has been for 51 years, which got us to thinking if there's a local who has made it to the show for the last half century plus a year. It would be quite the feat, but an understandable feat, too. There are few other places you can take in a couple dozen of local performance groups, all together, all in one festive sitting.
If you can't make it to the Music Center, the LA County Holiday Celebration will be broadcast on KCET and KPFK. Also nice. We bet several thousand cookies have been baked along to the sounds of the Holiday Celebration, in kitchens across LA. Heart being warmed, Los Angeles County Board of Supervisors. Heart being very warmed.
Copyright FREEL - NBC Local Media