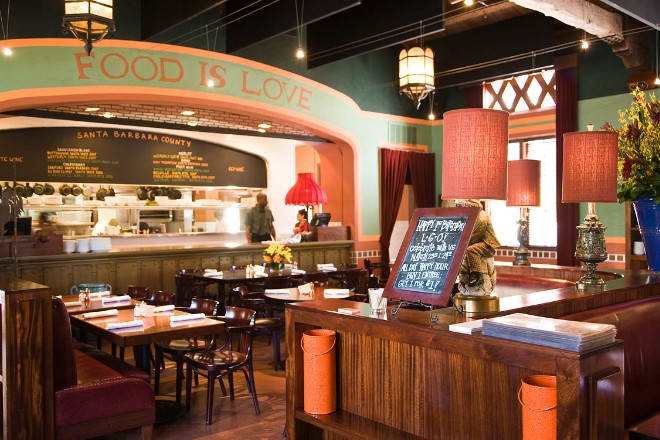 Praises are sometimes given begrudgingly, or whispered, or not shared at all, about various eateries around town, but when it comes to La Grande Orange Cafe, those kind words have been loud and proud. Maybe it was because of the following the company behind the Pasadena restaurant had already pre-gained at its Scottsdale location. Angelenos visiting Arizona would speak of a wondrous place full of savory sourdough English muffins the size of salad plates and healthy sandwiches and funky gifts and a relaxed but chatty waitstaff.
When the Pasadena location opened in a historic, close-to-Old-Town location, it had a different, dressier vibe than its Arizona cousin, but the same delicious bites, the same freshness (the restaurant doesn't even own a freezer), the same upscale comforts like Dixie Pan-Fried Chicken. Now La Grande Orange is marking its first year in SoCal with a most excellent two-day deal. Buy an entree at either lunch or dinner on Monday, March 23 or Tuesday, March 24 and get a second entree for a buck. Yep, $1.
We're tempted to dig through the change jar to put the coinage together, but we're guessing we've got a bill floating around somewhere. It's a good deal, at a good restaurant, in honor of a nice occasion. We like seeing any nice noshery make it to its first-year anniversary, especially during these times. Congrats, La Grande Orange Cafe. And congrats to anyone who jumps into this dining deal.
Monday, March 23 and Tuesday, March 24
260 S. Raymond Avenue, Pasadena
626-356-4444
Copyright FREEL - NBC Local Media