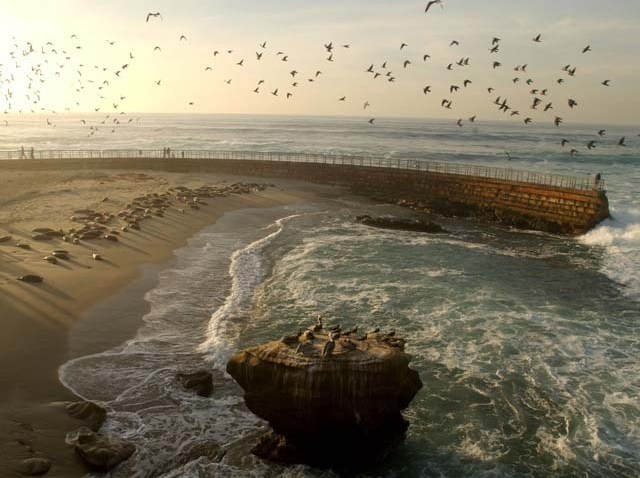 Your job: Decide to get out of town and fast. Our job: Help you find where you're headed. This week, NBCLA's Worth the Drive takes us to...
La Jolla Festival of the Arts: Annual two-day affair attracting great artists from across the U.S. and Mexico, selling everything from oil and watercolor to jewelry, glass, brass and wood.
Getting there: The event is a couple of miles east of downtown La Jolla, just the other side of the I-5 and right off the 805. It's easy to find and there's plenty of parking.
Great souvenirs: This event is so renowned even the festival T-Shirt and poster are collector's items and they're pretty cheap ($10) so you know you won't come home empty handed.
Stick around for awhile: Less than a mile away is La Jolla's Golden Triangle with some great restaurants and you can shop till you drop right across the street at UTC - the University Town Center Mall. And, if you're looking for a place to crash close by there's a Hyatt Regency, Marriott and Embassy Suites all within spitting distance.
While you're there: Drive a few minutes further and you're at the coast - can you say: La Jolla, Pacific Beach, Del Mar, etc, etc. What the heck, make a weekend of it and pack the Callaways too. Among the many nearby "duffer destinations" Torrey Pines is about a 10-minute drive. Just to the north of the golf course is Torrey Pines Reserve, miles of pristine trails located right above the blue Pacific.
There's nothing but beach north and south for miles. There's even one you can go to if you forgot to pack a suit. Of course, swimming without one at Black's Beach is no longer legal so don't tell the lifeguard writing you the ticket that we're the ones who sent you.
Days: Saturday and Sunday, June 26 and 27, 9 a.m. to 5 p.m. each day
Price: Admission is $10 unless you're active military, then it's free.
Follow NBCLA for the latest LA news, events and entertainment: Twitter: @NBCLA // Facebook: NBCLA