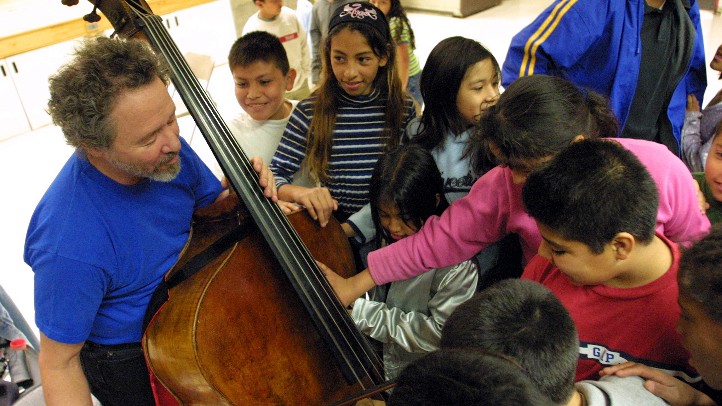 A lot of tots are introduced to Mozart and Brahms at an early age. How early? Crib early. There are dozens if not hundreds of compilations on the market that could be tagged "baby" and "classical," and those compilations can often be found playing in nurseries.
And then? There can be a bit of a drop-off. As a child gets older other song selections replace the lullabies, and it can be years before a kid gets another crack at listening to something classical.
This isn't always the case, of course. And there are many parents and schools out there seeking to keep the classical classics in a kid's life all the way through childhood. The LA Phil aims to do just that, each and every season, via its Toyota Youth Symphonies.
The quartet of special concerts have a definite family focus, both in theme and in time of day (11 a.m. on weekend days). Mendelssohn's Mythical Landscapes opens the season on Saturday, Nov. 5, with a second show on Saturday, Nov. 12. The three other shows on the schedule include Mahler's World, Holst's "The Planets," and "Minimalist Jukebox." The final show of the season is on April 21.
The concerts are ideal for kids ages 5 to 11, says the Phil. So count on a few lively bits to keep burgeoning classical aficionados interested; dancers are listed for one show. There will also be pre-concert activities, such as art and "an instrument petting zoo." Those last four words just sealed the deal for us.
Plus? A Saturday afternoon at Walt Disney Concert Hall? We can only imagine your kid'll be talking about the experience decades into the future. It's a memory in the making.
Copyright FREEL - NBC Local Media