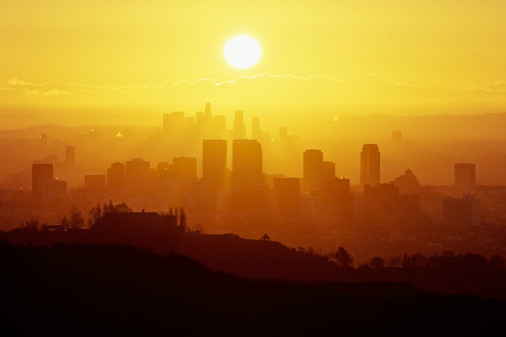 Perhaps you, too, find it funny when filmmakers from elsewhere depict Los Angeles. All the roller blades. All the palms. Roller blades leaning against a palm.
Those things are Los Angeles, of course, but so are approximately four other million things. We like it when those things get the spotlight, as they are now, courtesty of Get L.A. In short: Los Angeles magazine asked people to submit movies "to show how much you love (or don't love) LA," and there are eight remaining finalists awaiting your vote.
Voting for the Get L.A. competition ends at the end of Thursday, April 1, so we are politely reminding you to go and watch/vote now.
The films are short and punchy and brimming with local insider-i-ness. Evan Mather blows a kiss to Eagle Rock in his film "Eagle Rock (Los Angeles) California"; Alyssa Price's "Pearl" is told from a car's POV.
LA expert Chris Nichols also has a film on the site called "Designed for Dreaming." It isn't in competition, but you should watch and enjoy.
The winner of the Audience Selection award will get written up in Los Angeles magazine, and other nice things. Plus the puffed-up pride of expressing something particular about four million sometimes hard-to-define particulars.
Copyright FREEL - NBC Local Media