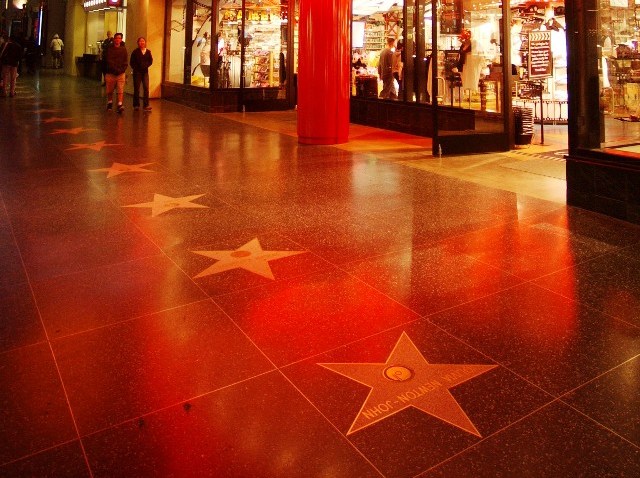 We're not talking about you, of course.
You know your Hollywood history. You can rattle off your Lloyd facts, your Chaplin tidbits, your Keaton anecdotes. You're the person who can stroll with savoir faire along Hollywood Boulevard, talking about the minutery of every single star you step over.
Right? Well. There probably isn't a person alive who can talk about the name of every star on the Boulevard; after all, there are over 2,000 of them, representing actors and radio personalities and television stars and the occasional canine.
But now there's a new Walk of Fame app from the LA Times. It has a "to-the-inch" map -- that sounds like loads of handy -- and bios to boot. Because. You can probably talk at least a little bit about Jim Carrey's career, but shouldn't you brush up on your Bea Benaderet? (Forgive us if you already knew that the talented Ms. Benaderet voiced Betty Rubble in "The Flintstones"; we all should know that.)
The just-debuted app is $1.99 at the iTunes App Store.
Copyright FREEL - NBC Local Media