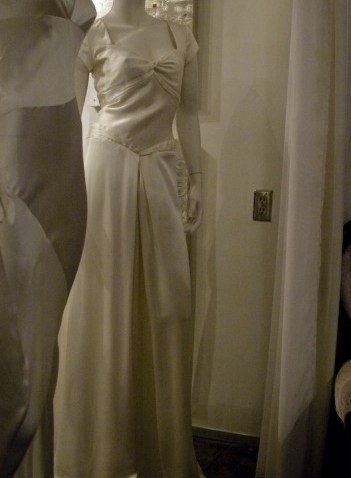 Lots of things to celebrate Friday evening for Octavio Carlin: the reopening of his atelier on Vermont Avenue in Los Feliz, the launch of his ready to wear collection for men and women, and the introduction of his bridal collection. After leaving the Naqada label in 2006 to focus solely on his red carpet dresses, "people asked me to bring back certain things. I love the freedom I have with my couture line, but the ready-to-wear is an exciting challenge because I really need to stay in touch with the pulse of the time."
The guests of the intimate cocktail reception at his studio, which included the next queen-of-teen Selena Gomez from the Disney Channel, got to see an intelligent approach to easy yet sophisticated dressing with an impressive attention to detailing, be it a subtle tone-in-tone embroidery at the cuff of a blouse, an unusual collar on a men's shirt, or a sky blue contrast piping on a black pair of pants.
· LA Fashion Week [Racked Archives]For more stories from Racked LA, go to la.racked.com.
Copyright RACKL