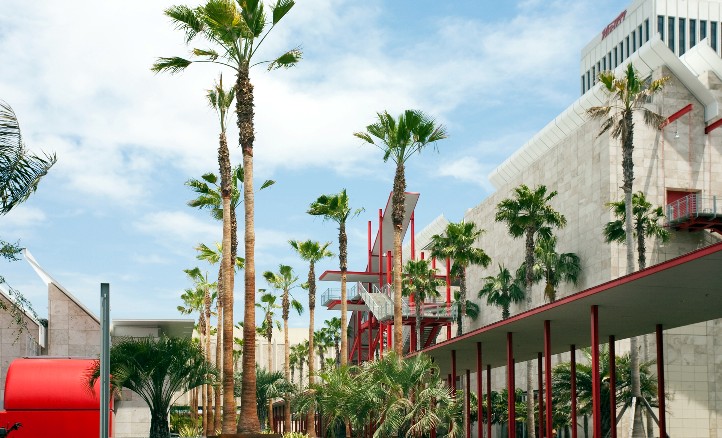 Did you ride in CicLAvia on April 15? Don't stow your gear just yet; another Sunday sunny event is just ahead, and your bike helmet could net you free admission to the Los Angeles County Museum of Art.
If you're thinking that Sunday happens to be April 22, which happens to be Earth Day, and you're wondering if the bike-helmet-free-admission has to do with that, wonder no longer: yes. It is, in fact, the museum's planet friendly party with one of the best names we've seen: Earth Day: Because Earth Without Art Is Just Eh.
Cute, right? Well played, LACMA.
There's a lot in the works. "Riding Bikes with the Dutch" will screen in the Bing Theater. Family tours with a focus on art made from recycle materials are on the schedule. And KCRW DJ Dan Wilcox will be spinning.
Take heart, though, if you don't have a bike but do plan to catch the bus or walk; that counts, too. In short, if you're arriving in any other way than by car let the person at the ticket window know. (You can find more details on that in this pdf.)
Could the day summon the spirit of CicLAvia? Why not? It's up to the community to make the good vibes and bike rides roll on.
Follow NBCLA for the latest LA news, events and entertainment: iPhone/iPad App | Facebook; | Twitter; | Google+; | Instagram; | RSS; | Text Alerts | Email Alerts
Copyright FREEL - NBC Local Media