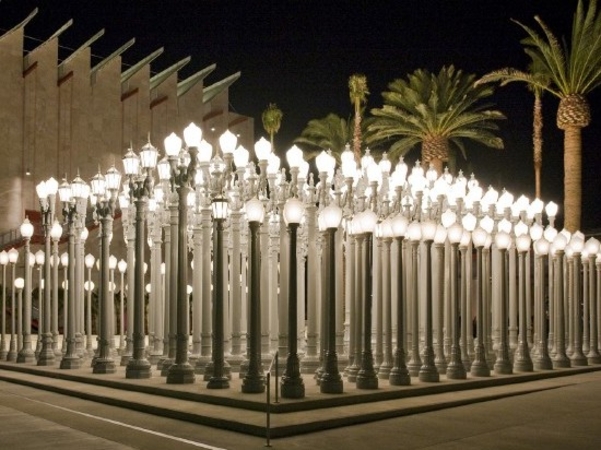 It may be more true than not that if you live in Los Angeles for a good amount of time, you'll end up, if not starring in a short film, at least having a walk-on part.
That goes for objects as well as people around town. Urban Light -- the clutch of lamps fronting Wilshire at the Los Angeles County Museum of Art -- is now headlining its own mini cinema presentation. The short was developed to be "shown in 3-D in movie theaters around Los Angeles," but if you don't want to wait for your next theater visit, you can see it here.
Do you love the narrator? Oh, we do. Plus, the magical-sparkle-Hollywood-Sign-at-the-end zing. LA owns that whole magical-movie-sparkle thing, of course, but we're always happy to loan it out, if other cities are interested. We aren't selfish.
In the end, it was really a matter of time before the art-cool lamps got a movie role. After all, it was just over a year ago they nabbed an app.
Copyright FREEL - NBC Local Media