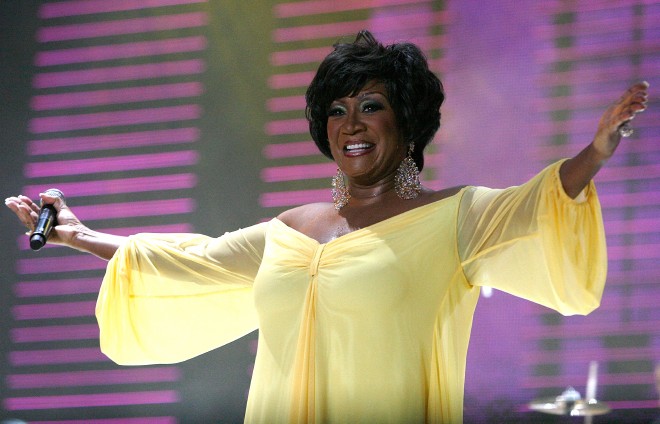 Truly, it's hard to find a better song of any musical style from any time period than "Lady Marmalade" (and equally hard to stop singing it once you've begun). It just has so much soul and sparkle and story to it, much like the lady so tied to the tune, Ms. Patti LaBelle. Known for both her longevity in a business where a good stretch can mean a year or two (she's been recording for nearly a half century now), her warm, huge voice, the glorious costumes and her ability to meet any genre with grace and flair, Patti LaBelle is simply in her own sphere of greatness.
Oh, and those costumes. The accolade-laden singer, who had a reality show a few years back not to mention a turn on Broadway (in "Hairspray"), is still a fashion icon thanks to the feathery, big-shouldered, doused-in-sequins outfits she sashayed in back in the 1970s. And while Ms. LaBelle isn't shy about working whatever she's wearing, the focus today is more on the music and her real connection with the audience. She's boasts a bevy of devoted gay fans -- the singer regularly performs at pride festivals -- but, let's be honest: everyone adores Patti LaBelle.
So, going to the show? You know you'll be entertained and entranced. But will you be able to stop singing "Lady Marmalade" for like five days on end? We hope not...
An Evening with LaBelle
Thursday, January 29, 8PM
Nokia Theatre at LA Live, 777 Chick Hearn Court, Los Angeles
213-763-6030
Copyright FREEL - NBC Local Media