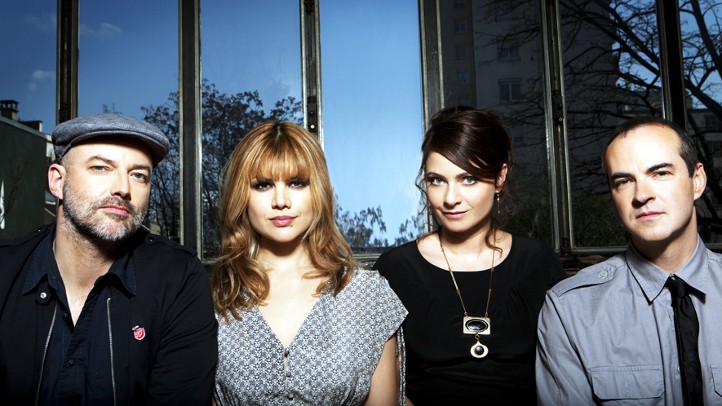 Los Angeles is home to not one but several Bastille Day celebrations each July. Some come with waiter races, some with bubbly sipping, some with baguette eating, but all are pretty festive.
Likewise, we're known for having a number of fine, and café-casual French eateries, thanks in part to Francophiles and, of course, merci in part to the number of French people who call LA home.
Which ultimately means we're a city that support interesting happenings throughout the year, like a celebration of more contemporary French tuneage. The Ooh La L.A. Festival -- which, honest, should win some award for the most cleverly monikered party on the local calendar -- does just that each year, and it is back for year quatre.
On the Thursday, Oct. 11 through Saturday, Oct. 13 schedule? Tomorrow's World, Housse de Racket, Citizens!, Lescop, and Nouvelle Vague, to name a few; El Rey, Club Nokia, and Satellite are les venues.
It's a festival to feel amour towards for a few reasons; an A&R exec for a French label is behind it, meaning that Ooh La L.A. has more cool than most music parties and a bit of an insider edge to it, too. Also? The French General Consulate of Los Angeles is a backer as well, which lends it even more interesting cred.
We're an international city, it is true, which means multi-day celebrations of a specific art form are, if not par for the course, then a welcome thing indeed.
Follow NBCLA for the latest LA news, events and entertainment: iPhone/iPad App | Facebook; | Twitter; | Google+; | Instagram; | RSS; | Text Alerts | Email Alerts
Copyright FREEL - NBC Local Media