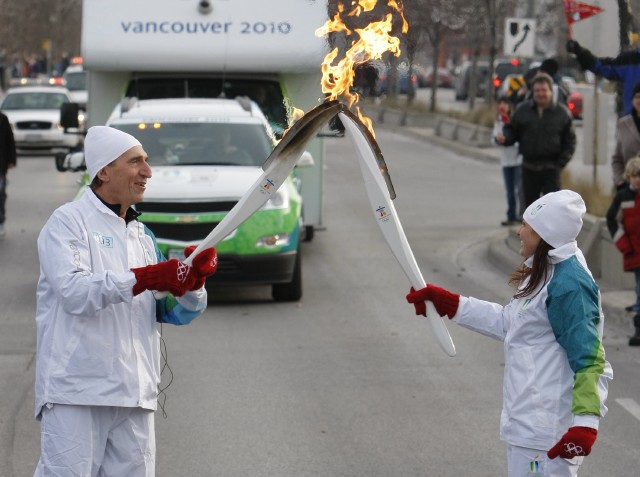 Whatever your Olympic sport is, you like the torch.
Because everyone likes the torch, and its history, and its journey, and how thousands of hands hold it high on its way to the opening ceremonies.
We read on Lainey Gossip today that Lainey Lui herself would be running with the torch. She linked to a live stream of the relay on the CTV Olympics site, and since we clicked on that link, we've been mesmerized.
It's not merely the beautiful, mountainous scenery, and all that snow. Nor the happy, proud faces and the occasional whoops and cheers. And we can't really say too much is happening, beyond people running and waving.
But there's something grand to it, and immediate. And moving. And we're thinking of the Los Angeles games, of 1932 and 1984, and wondering about the route the torch took then. Did it head down Pico? Through downtown? By the beach? If there had been a live online feed, the city would have been glued.
If only we could fold space and time and bring the internet back to '32. Well. Maybe not. Maybe we'll just watch some more people, outfitted in those now-known-the-world-over red mittens, waving and carrying an icon.
Copyright FREEL - NBC Local Media