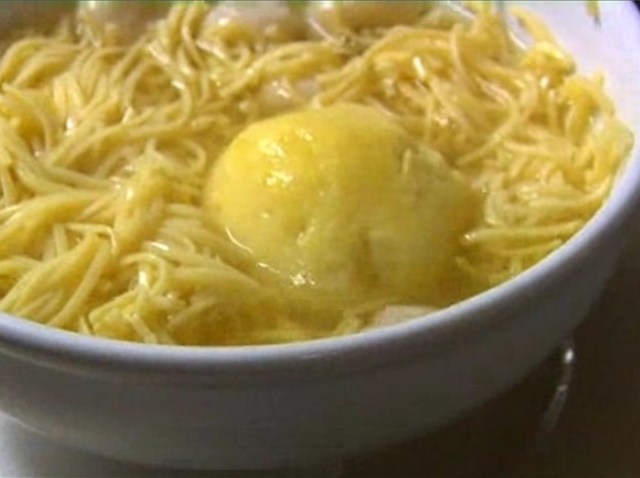 Perhaps your matzo ball soup has won raves for years, but the relish tray you set out could use a bit of oomph.
Enter the always-helpful holiday cooking class, a happy place where we can pick up a few extra tips and skills that can instantly improve our December spreads. barbrix, that go-to spot for various turkey trussing and yam mashing and other seasonal eats, is holding a full class on matzo and more called "Oy Vey: The Art of Jewish Holiday Cookery."
But the famously filling soup is really just the beginning. There will be time during the four-hour course devoted to schmaltz and black bread. There will be tips on the relish tray. There will be potato latkes, two words that just fills the soul with warmth, and the accompanying sour cream and applesauce provide the right cooling touch. Tzimmes and stuffed cabbage and kugel and varnishkes are all part of the you-learn-it menu, too.
Chef Don is once again at the stoves. Date is Saturday, Dec. 4 and cost is $75. Just save us some latkes. Maybe 12 or 15? Okay. We'll be good with 11. We mean 12. Just a full plateful will do. Two plates. That's all.
Copyright FREEL - NBC Local Media