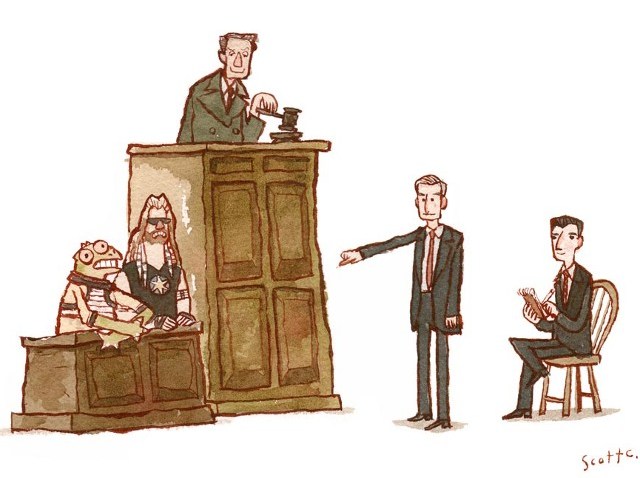 If you love your "Law & Order," you likely revisit the series often, and you very likely revisit favorite episodes with an almost startlingly frequency.
Not that any of us should be startled by the fan devotion and repeat viewing this long-running legal series has inspired. (How long running? Two decades of long running.) It's quality, is the thing.
So it makes sense that if artists were going to take on interpreting elements of episodes of any series, "L&O" would be a likely suspect. And that's exactly what's happening at Gallery Meltdown from Saturday, July 24 through Friday, July 30.
The big, beverage-laden, artist-filled reception for "These Are Their Stories" is on Wednesday, July 28. Details.
Artists and the "one-line summary" of episodes they're creating art around are listed here. Note the presence of Dyna Moe on the list, a favorite. Ms. Moe is probably a favorite of yours, too, if you have or have had a "Mad Men" icon on your Facebook page.
Copyright FREEL - NBC Local Media