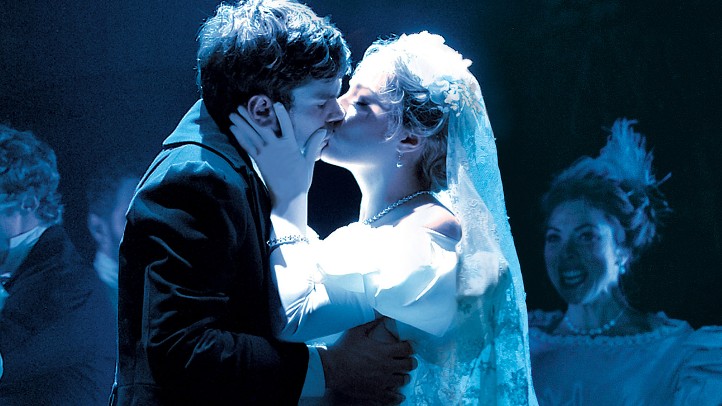 "Les Misérables" remains, a year after its quarter-century anniversary, a gold standard of lavish musical theater. It boasts a producer who became household-name-y even outside of theater circles (Cameron MacKintosh, of course). The Broadway version has featured stars like Lea Michele of "Glee" and Deborah Gibson. And it boasts a quirky, catchy moniker that's perhaps used more often than its proper title, which is always a sure sign of something that's developed a following.
It's le énorme, is what we're saying, so énorme that "Les Miz" famously played in a trio of London venues in 2010, in honor of its 25th. Call it a production with impressive, breech-clad legs. Now "Les Misérables" is bringing that particular magique to the Ahmanson. The dates are Wednesday, June 14 through Sunday, July 31.
The tale of hope and fight and struggle and art and history -- you're ready for all of that, and songs like "I Dreamed a Dream," yes? Good -- gets a few fresh touches in this outing. The Center Theatre Group promises "dazzling reimagined scenery inspired by the paintings of Victor Hugo," which intrigues.
Twenty six years of lavish theatrical story telling, with nary a pause? It's a rare and noble feat, but then rare and noble feats are at the heart of the story itself.
Copyright FREEL - NBC Local Media