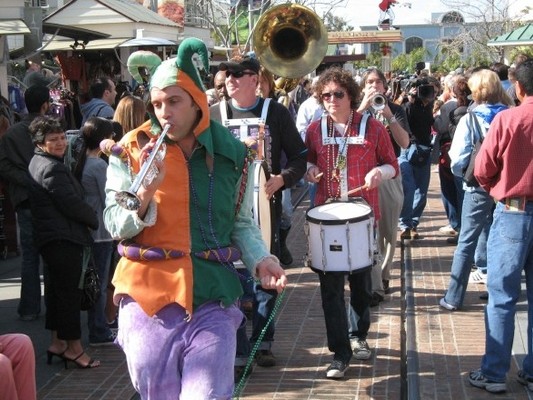 Can you believe this weekend?
We can't believe this weekend. Oh February 12th through 15th, 2010, you have certainly brung it.
Now where's that machine that doubles hours and daylight? We have the lovely Tet Festival, we have the Queen Mary Scottish Festival, we have Valentine's Day, we have the Olympics to watch, we have our presidential holiday to honor, and, all over the city, Mardi Gras partiers will be polishing the brass and breaking out the beadage.
Our numero uno Mardi Gras stop in LA was, is, and always will be Farmers Market. Because, we've said it before, the rambling clutch of shops is so French Quarter-y. And the French Quarteriest place in Los Angeles celebrates Fat Tuesday on Friday, February 12th through Sunday, February 14th, and again on Mardi Gras itself, Tuesday, February 16th.
What's happening: lots. Bead tossing from upper balconies, zydeco tunes that people really get up and move to, a Mutti Gras parade on Saturday (we know you know what that'll be about), and the famous Gumbo Pot turning out hot-to-the-touch beignets and authentic New Orleans fare.
Plus, purple/yellow/green decorations galore, everywhere. LA, meet La.
We're going to stop typing now and try and figure out how we can multiply the next few days by three.
---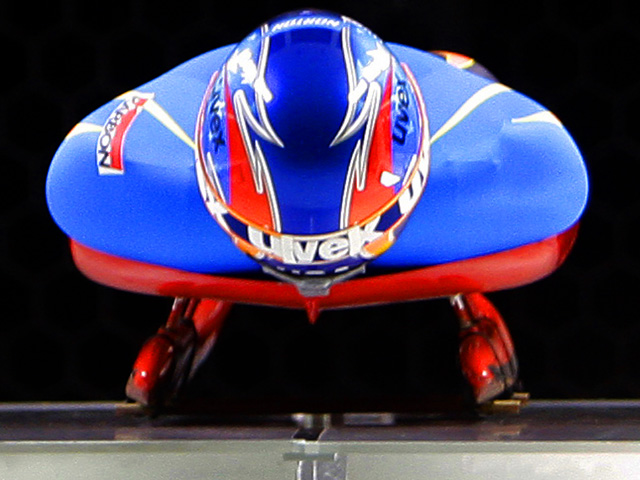 The Vancouver Winter Games are here!
Check out NBCLA's full coverage, complete with athlete profiles, amazing photo galleries, and more! Fan us on Facebook, and follow us via Twitter @NBCLosAngeles
Copyright FREEL - NBC Local Media