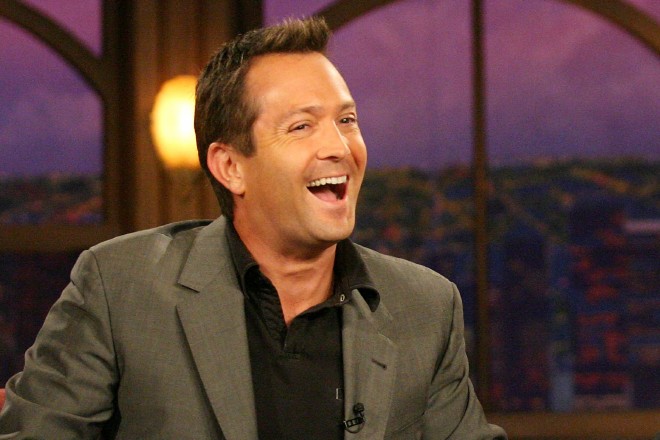 He's a busy screenwriter ("Night at the Museum" and "Herbie the Love Bug," among others), a comic, an actor, and he wears a pair of short shorts like nobody's business (in other words, making everything everyone's business). Thomas Lennon, one of the players on cop-flavored send-up "RENO 911!" is skilled at all things satiric. We're fans of all his early work in The State alongside fellow "Reno" colleague Kerri Kenney, and that glamorous, cable variety hour from the 1990s they did together ("Viva Variety").
So what will he bring live? Well, we're hoping he'll unfurl some Dangle-isms. As the leader the ragtag force looks up to on the Comedy Central hit, Lieutenant Dangle stays strong, noble, sometimes compromising his values, okay, usually compromising his values, but keeping a smile with a tip of his baton and a "ma'am" and an assuring nod. Brilliant.
Also appearing are Nick Kroll and Convoy, plus more guests. Will there be any "RENO 911!" cameos? We'd love to see Junior and Garcia...
Tuesday, January 13
Largo at the Coronet, 366 N. La Cienega Boulevard, Los Angeles
Copyright FREEL - NBC Local Media