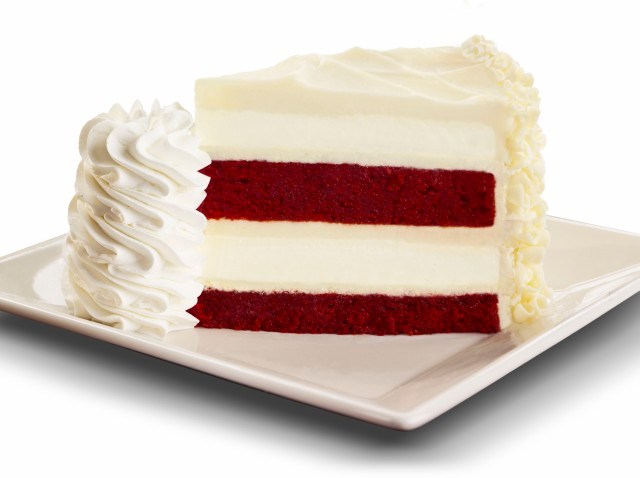 We heard about National Cheesecake Day -- that would be July 30th -- not only from the Cheesecake Factory -- this must be like the company's national holiday -- but from the OC Super Fair and other sweet-minded sources around Web World. Which says to us that this thing has gone wide, gone big, is larger than most official "let's-celebrate-a-particular-food" days.
With frosting and whipped cream on top, to boot. We could spend the next six months writing a three-part study on why National Cheesecake Day has come up several times throughout our morning, or we could say this in two seconds: people love the stuff. Phew. Time saved.
The Cheesecake Factory is marking the grand occasion with a "Any Slice, Half Price" deal. Find a Cheesecake Factory -- there are 146 of 'em -- who knew? -- we suppose they knew -- and dine there (no taking-away-ing) on Thursday, July 30th. Any slice you'd like will be half off.
Any slice. Strawberry? Something veined, like an expensive slab of marble, with rivulets of chocolate-y scrumptiousness? Oh, and the dulce de leche caramel. You've been there. You know the choosing is hard. Good luck.
Copyright FREEL - NBC Local Media