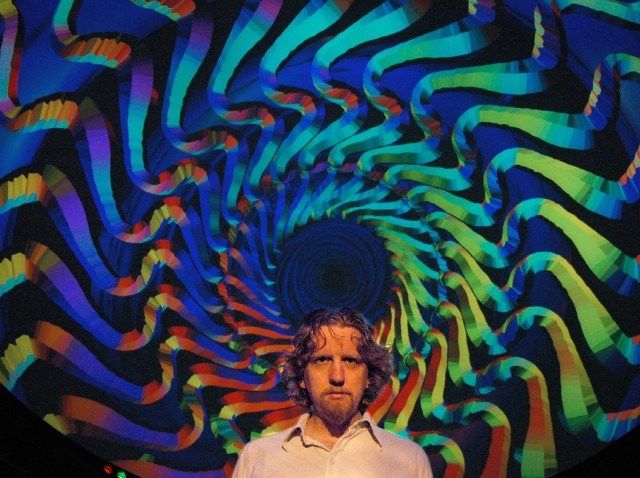 CG'd things are now just a part of our lives, whether we play games, go to movies, or happen to look at any screen-type display at any point during our day.
So to do something fresh with computer animations is definitely worth note. Which is why we're noting Spontaneous Fantasia, a light-color-tune trip that's unfurling through space and synapses in Glendale.
J-Walt is the man behind the appealing-to-several-senses show, the DJ and impresario of what's being seen, heard, and felt. The artist draws and chooses hues and brings to life 3D scenes on the fly. Picture chevrons and lines and circles morphing, and then morphing again, and then again.
Spontaneous Fantasia is at the Glendale Community College Planetarium through December 12th. There are just over a half dozen dates left, including Friday, November 13th and Saturday, November 14th.
We'd end this by saying it is a fine way to unplug and let the thoughts wander and soar, but you may feel plugged into other nooks of your brain at the evening's end. Goodbye, day-to-day literalness and annoying doldrums. Hello, fresh perspectives.
Copyright FREEL - NBC Local Media