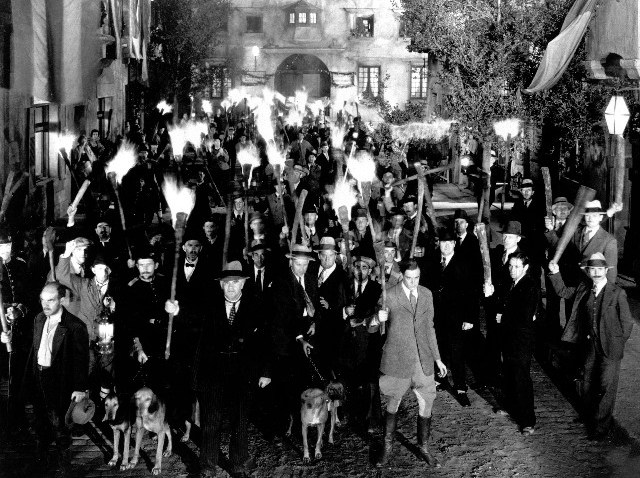 Don't even start us on Elsa Lanchester.
The amazing and lovely Elsa Lanchester was the Bride of Frankenstein, of course, and it takes every ounce of effort we have not to emulate her famous updo, complete with the shock-white stripe, on a daily basis. One morning we'll give in; after all, the power of the Bride cannot be denied. She's even got quite the Etsy showing.
Once you're on earrings, you're in.
Who is your favorite movie monster? If you said the werewolf from "An American Werewolf in London," you're in luck. Or "Frankenstein," likewise. Or the eponymous character from "The Creature from the Black Lagoon." That's because the Academy of Motion Picture Arts and Sciences is giving movie monsters the love on Thursday, Oct. 21.
David Naughton, the werewolf mentioned above, will be there. So will Jon Favreau, the director behind "Zathura: A Space Adventure." And several other special guests who have had a hand in making movie monsters. If we had said "a fur-covered, scaly hand" in that last sentence, do you think these eminent filmmakers would have understood we were merely making reference to what they do for a living, and not their actual hands? We were tempted.
So, who is wearing the Elsa Lanchester next time they hit an art walk, or a comedy club, or the mall? Anyone know of a hairstylist in town who does a great Bride?
Copyright FREEL - NBC Local Media