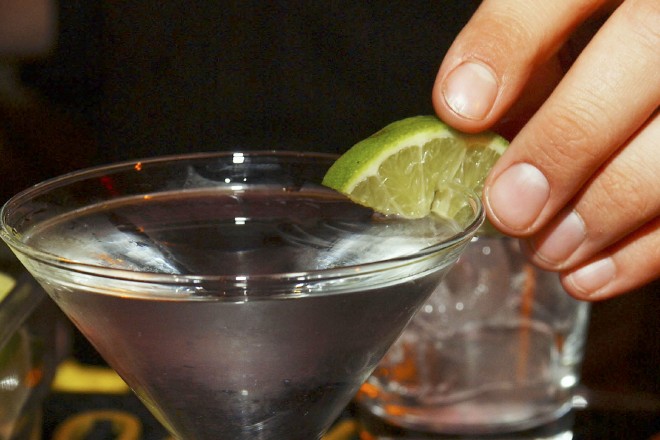 Has there been a night in the history of modern Los Angeles when some bar somewhere wasn't throwing some sort of put-out-the-pretzels-and-discount-the-drinks special?
We'll bet our last two pretzels that's a big no. Los Angeles is, after all, a happy-hour-loving city, and Love Happy Hour, a new site rounding up all of those spots where twilight and tinkling glasses meeting, is celebrating.
The site is having its official launch on Monday, Aug. 23, which means it has been around for a bit already, gathering deals and locations and recommendations. LHH founder Maren Swanson says she developed the site "to encourage people to enjoy dining out without spending a lot of money."
To echo our first question: Has there ever been a person in the history of modern Los Angeles who couldn't get behind that sensible sentiment at some point in their lives?
Current listings on Love Happy Hour include the Poop Deck in Hermosa Beach and The Cat & Fiddle in Hollywood, with drink prices and dates.
After all, it's called "happy hour," not "I-swore-I-walked-in-this-joint-with-60-bucks-and-now-I-only-have-a-fiver." That's sad hour indeed.
Copyright FREEL - NBC Local Media