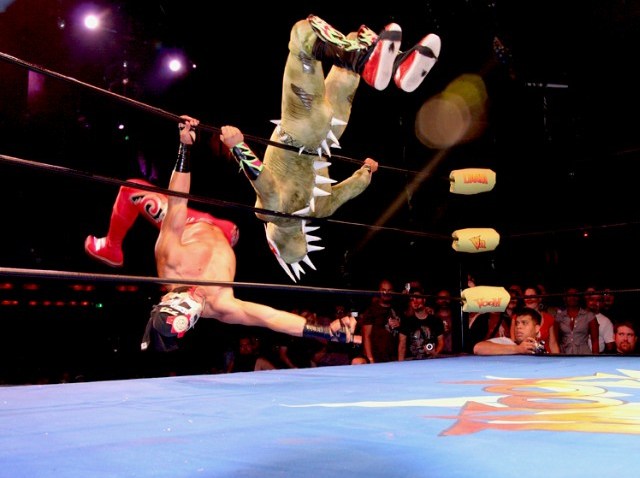 If you like rollicking adventure, and costumes, and mysterious identities, and flirtatious glances, and athletic prowess, chances are probably in the 80-percent range you'll be somewhere downtown on Thursday, June 24.
There is the premiere of "The Twilight Saga: Eclipse" at the Nokia Theatre. Perhaps you're already camped out. If you are, we've got tips.
But just blocks aways, Lucha VaVOOM will be leaping from the ropes at the Mayan Theatre. The wrestling-burlesque-comedy extravaganza is in fact returning to its much-pummeled-in digs on Wednesday, June 23 and Thursday, June 24.
The theme of this pair of shows is "Hot Fun in the Summertime." Since Lucha is always hot fun, you can bet they're cranking up the thermostat extra high for this one. Figuratively.
While there is probably a lot of crossover between vampire-adoring readers and Lucha lovers, the Mayan shows are 21+. Take note, campers. Take note.
Maybe you can all meet for a coffee after everything? A thought.
Follow NBCLA for the latest LA news, events and entertainment: Twitter: @NBCLA // Facebook: NBCLA
Copyright FREEL - NBC Local Media