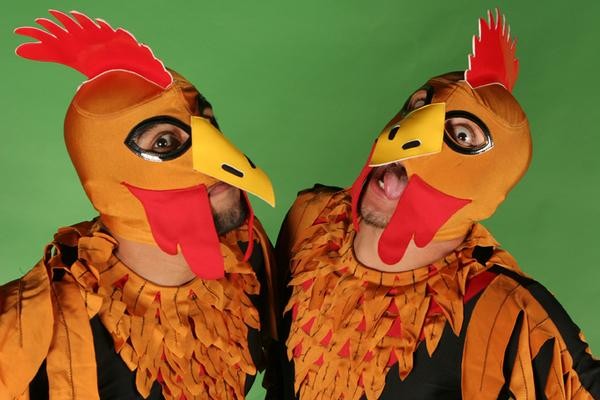 Fact: Lucha VaVOOM is one of our city's most outlandish, dreamlike, sequin-sparkly events.
Fact: It's pretty easy to take a great photography at the Lucha nights, given that your cavorting with masked wrestlers and fringe-swinging burlesque stars and people dressin' fine and to the nines.
Fact: If you have taken a great picture at a Lucha VaVOOM night, and it is a really fantastic, wowza wowza snapshot, send your photo in to Lucha before Oct. 7 for a chance to nab a pair of ringside tickets to the Halloween show. There are three categories to choose from, including you and a Lucha performer. Hope you guys did more than just stand there a post. Maybe high-fived while jumping in the air? Yes. Send that one in.
Fact: The Halloween show, which will sell out, went on sale on Friday, Sept. 16. The dates are Oct. 26 and 27 and the spot is the Mayan.
Fact: Los Crazy Chickens will be there. Need you know more? If you want your own crazy chicken mask, they're for sale at the Lucha store.
Copyright FREEL - NBC Local Media