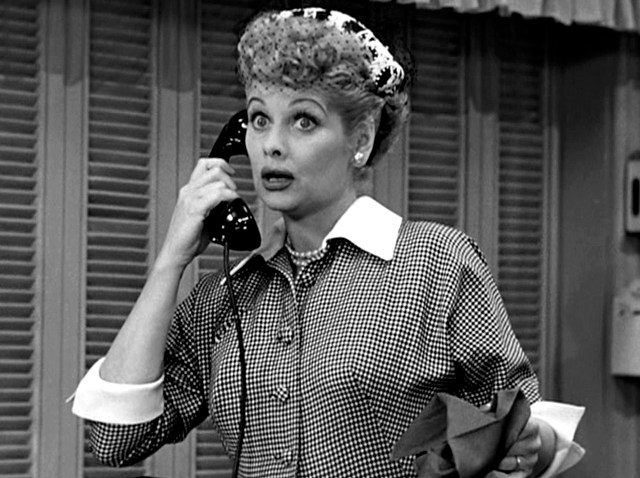 Is it possible for an up-and-coming sitcom actress to not cite Lucille Ball as a comedic influence?
It probably isn't. And that's okay, because every sitcom actress worth her pratfalls and pulled faces should be paying homage to the woman who basically set the sitcom world rolling sixty years ago. That she also changed the perception of women on television, and women as producers and executives behind the camera, has been the subject of many a college thesis and studio lot discussion.
Now the Hollywood Museum will look back at the legend starting on Thursday, Aug. 4 (fans surely know that Aug. 6 this year is the 100th anniversary of the comedian's birth). The show'll include a tribute to Desi Arnaz who, of course, very much shares the "I Love Lucy" limelight love. There will also be several other items to peruse, including awards and random ephemera (including a cast from a skiing mishap) and the location can't be beat. The exhibit will be at the Max Factor, which is where Ms. Ball used to go for her coiffure and cosmetic needs.
Is there a Redheads Only Room at the historic spot? Oh yeah. It has been "carefully preserved in her memory." Nice.
The exhibit is on through Nov. 30, 2011. Admission to the Hollywood Museum is $15 for adults.
Copyright FREEL - NBC Local Media