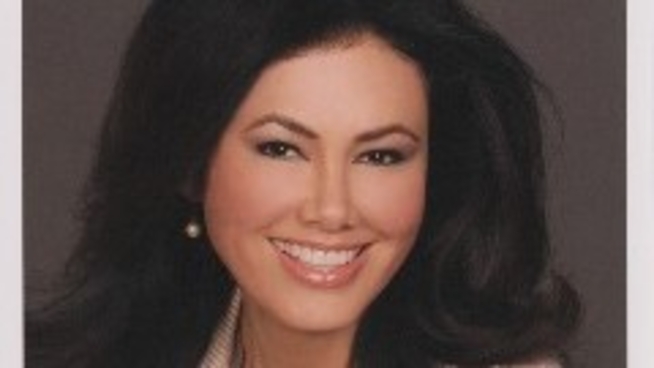 Lucy Noland, who recently joined the NBC4 news team, will anchor the station's 6 p.m., weekday newscast, it was announced by Vickie Burns, vice president and news director.


"Lucy is a vibrant anchor with a terrific on-air presence. She is a skilled journalist who will continuously engage viewers and deliver stories that matter. She is a dynamic anchor and reporter who also brings a strong commitment to her local community," said Burns.


Noland replaces Ana Garcia, a veteran journalist and award-winning reporter for NBC4 Los Angeles. Garcia joins Joel Grover full-time to deliver high-impact investigative, consumer and enterprise reports to NBC4 viewers.


Prior to joining NBC4, Noland worked at the CBS affiliate KHOU-TV in Houston, Texas, where she was the co-anchor of the station's 5 p.m. and 10 p.m. weekday newscasts. Noland had been with KHOU since April 2007.


From March 2004 to March 2007, Noland co-hosted "Good Day New York," the morning show at the Fox owned-and-operated station WNYW-TV in New York. She also briefly anchored that station's midday newscast. Before that, she was a weekday morning anchor and franchise reporter at WJBK-TV, the Fox owned-and-operated station in Detroit, from December 1997 to March 2004.


Noland began her career in broadcasting at the University of Alaska Fairbanks, where she produced, edited and broadcast news for the college's radio station and was also a disc jockey. She interned for KATN-TV, the ABC affiliate in Fairbanks, Alaska and eventually became a morning and evening news anchor at the station. She also produced, edited and reported for the station. During this time, she also produced, edited and broadcasted news for KWLF-FM in Fairbanks and additionally was a disc jockey for that radio station.


Noland then joined KIMO-TV, the ABC affiliate in Anchorage, where she held a number of different positions, including producer/editor, general assignment reporter and evening and late news anchor. She was then hired by ABC to join its Minority Management Training Program through San Francisco's KGO-TV, the ABC-owned station in the Bay Area. Her position included assignments as a general assignment reporter and anchor for KFSN-TV, the ABC-owned station in Fresno, California. Here, she also filed stories for KGO-TV, including reports from the Mexico/California border on immigration. After that, she moved to Fresno's CBS affiliate KJEO-TV as the evening weekday anchor and reporter.


Noland was born in Saigon, Vietnam and lives in California with her family.


NBC4 (KNBC) is the West Coast flagship of the 10 NBC owned television stations. It produces more than 30 hours each week of local news and information across its multiple platforms, including the main broadcast channel 4, online at WWW.NBCLA.COM and California Nonstop – the 24/7 news and information channel that airs on NBC4 digital channel 4.2. Serving the Los Angeles community since 1949, NBC4 news operation has received nearly every industry award bestowed on local news, including numerous Los Angeles Emmy and Golden Mike Awards, as well as two national Edward R. Murrow Awards and a Peabody Award.