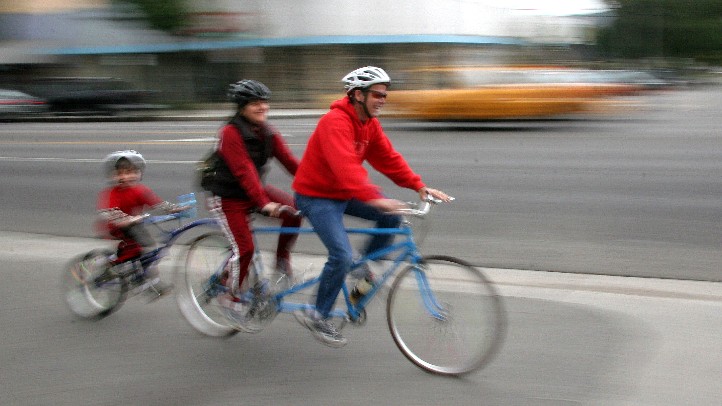 Sorry, crocuses and other things of a petal-laden nature: Not every sign of spring springs from the ground.
One of the surest harbingers of the season is the bike-oriented event. Bike days and bike-a-thons and wheelie-pop parades. (Okay, we just made that last one up, but doesn't a parade consisting solely of wheelie poppers seem like it should be a springtime staple?)
There are a few bikely celebrations ahead in April, like the always popular Hammer Museum bike night, but the month is starting with a big one: the Magnolia Magical Bicycle Tour.
Cyclists will be toodling around Burbank on Saturday, April 2, stopping for "bike passports" (you can print your passport beforehand) and snackage and for other fun reasons to stop. And the stopping places? Businesses around and near Magnolia Park.
The hours are 3 to 7 p.m. It's too bad the weather isn't cooperating for this outside event. Oh, who are we joshing? It's Bike Weather™! Better polish that helmet, pronto.
Copyright FREEL - NBC Local Media