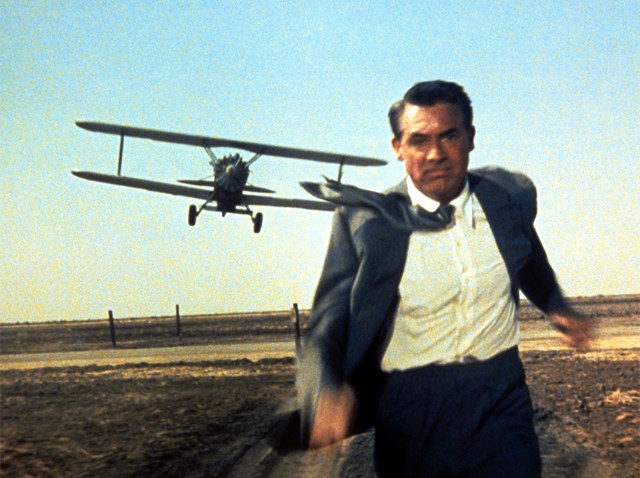 Eclectic fare? Whatever. We won't be so fancy-pants in explaining why the Art Theatre in Long Beach is winning us over this weekend, as it does most weekends.
But call the theater's schedule eclectic if you want, or just be grateful for three great watching choices over the June 4-6 weekend. Thank you, Art Theatre of Long Beach, for scheduling...
"NORTH BY NORTHWEST": What's the best part? James Mason's rock-laden manse? Cary Grant striding through the Plaza Hotel's Oak Room like he owns the joint? Eva Marie Saint's frosty flirtations and prim suits? We like it all. And we like it better on the big screen. 11 a.m. on Friday, June 4
"CLERKS": If we said that this was one of the movies that kicked off the whole "you too can rent a camera and make an indie flick that launches you into the biz," we'd be the 15,679th person to do so. Kevin Smith, the wiseacre-iest of the Gen Xers. How long has it been since you've seen it on the big screen? Friday, June 4 and Saturday, June 5 at midnight
"MIGHTY BOOSH" DOC: You've been reading a lot about comedian Rich Fulcher, who is in the middle of a Cinefamily run. If you want to know more about the British troupe he's much associated with, this film is a fine place to start. Or end. Loll about in the middle of? Plus, the director is Q&Aing. Sunday, June 6 at 9:25 p.m.
Copyright FREEL - NBC Local Media