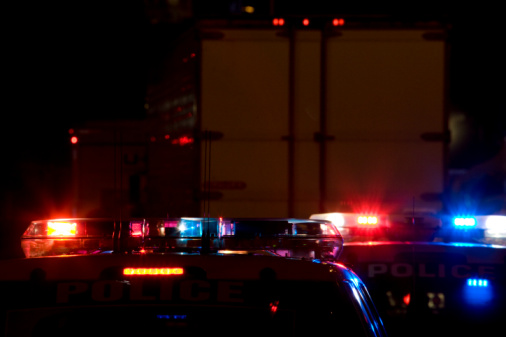 A West Covina man's tongue was bitten off by a woman during an alleged rape in a Riverside County suburb, and he was arrested as he sought treatment at a nearby emergency room, said today.
The suspect, Ronald Douglas McGowan Jr., 32, is a registered sex offender, according to police. If convicted, he would face a lengthy, mandatory prison sentence because of three prior convictions, jailers said.
Police were sent to a reported rape in progress at 10:23 a.m. Friday at the Waterstone of Murrieta Apartments in the 24800 block of Hancock Avenue, according to Murrieta police Sgt. Tony Conrad. He said they found a woman in her apartment with injuries consistent with a violent assault, Conrad said.
During the alleged attack, she bit the suspect's tongue off in an attempt to defend herself, Conrad said.
Police found the severed tongue at the alleged crime scene.
At 11 a.m., the suspect went to the emergency room at Rancho Springs Medical Center to seek treatment for a bleeding mouth, Conrad said. Police took him into custody and confirmed his identity.
Doctors could not re-attach the suspect's tongue, Conrad said.
Further investigation showed the suspect specifically targeted the victim, Conrad said. Investigators do not believe this was a random act.
The suspect is registered sex offender last reported residing in West Covina, according to Conrad. He had a previous conviction of rape by force or fear, Conrad said.
McGowan remained behind bars today at Southwest Detention Center in Murrieta, jailers said. He was held on suspicion of kidnapping to commit robbery, residential robbery, and rape by force or fear.
McGowan is also accused of committing a felony with great bodily injury while having at least three prior convictions, according to jail records. That charge, if it sticks, would mean a mandatory 35-years-to-life sentence under California's Three Strikes law.
Conrad encouraged anyone with further information to call (951) 461-6356.

Copyright Archive Sources