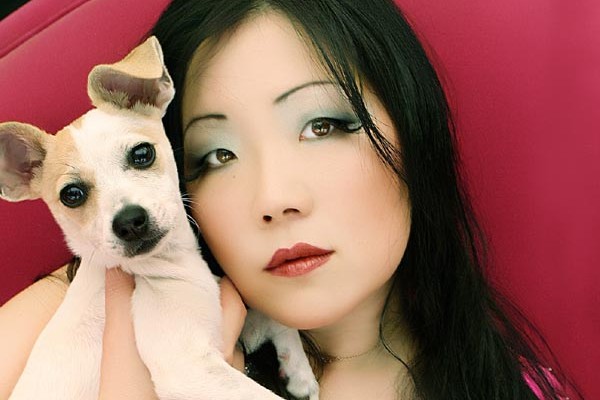 She's done television ("All American Girl," in which she starred, as well as "Sex and the City"), but Margaret Cho continues to completely dominate the stage. And we do mean dominate. Her comedy is fierce and funny, and sometimes blue and very often political and completely one of a kind.
So when Cho launches into a new direction, as she is doing at Largo at the Coronet on Tuesday, January 27, fans can expect truly new territory. While a new direction to another comedian might be tinkering with a couple of punchlines or themes, Cho is going to 100 percent go there, wherever there is.
This time around, her show -- memorably entitled "Fingerbang!" -- is sort of a "Hee Haw" homage. "Hee Haw" -- which remains one of the best variety shows in the history of variety shows, maybe in the history of history -- got a little bit raucous from time to time but still stayed fairly sweet. Will Cho's show get a hell of a lot more raucous? We're counting on it.
Her guests for the Largo gig include the utterly fabulous Jill Sobule (who wrote a fabulous song called, wait for it, "I Kissed a Girl" back in the '90s), guitar wunderkind Kaki King, Largo regular Jon Brion and Mr. Grant Lee Phillips. Not sure if anyone will be wielding a banjo or be gnawin' on a piece of hay, but we're thinking this whole laugh-filled, kick-'em-in-the-seat variety hour dealie is going to be a lock for Ms. Cho.
Margaret Cho at Largo at the Coronet
Tuesday, January 27, 8:30PM
$25
Largo at the Coronet, 366 N. La Cienega Boulevard, Los Angeles
Copyright FREEL - NBC Local Media