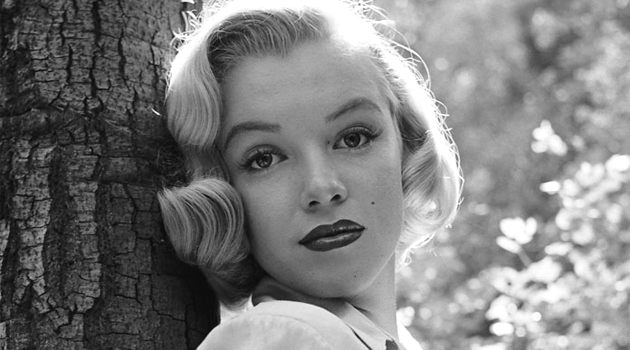 When actors, fresh off the bus or train -- or 10 freeway, probably, these days -- look up at the Hollywood Sign and think about becoming a legend in this town, there's typically one person they look to for her sheer and eternal star wattage.
You've already thought of the name so we hardly even have to type it here, but we will: Marilyn Monroe. Yes, there were clouds in dear Ms. Monroe's life, and many, many diamonds. And she still reigns over Tinseltown a half century after her untimely passing.
Now a theater she loved -- Grauman's Chinese -- is going to pay tribute to her, along with Playboy Magazine, with a full week of classic movies. Starting on Friday, June 1 and ending on Thursday, June 7, the Chinese Theatre will screen seven Monroe favorites.
Opening night is "Some Like It Hot"; a ticket is ten bucks. But ticket prices drop to five dollars for the rest of the nights. All of the titles will be familiar and loved. If you want to see the famous grate-dress-blowing scene, that's in "The Seven Year Itch," which screens on Monday, June 4.
Three more Monroe-esque tidbits before we blow kisses and depart.
One? That much-buzzed-about 26-foot-tall Marilyn Monroe statue is now on display in downtown Palm Springs.
Two? She's now on the brand-new Billy Wilder stamp, which was just released on May 23.
And three? We love this quote from Ms. Monroe and find it particularly apt. "I used to go to Grauman's Chinese Theatre and try to fit my foot in a celebrity impression. It really meant to me that anything is possible...almost."
The landmark, which turns 85 in 2012, was already famous and well-established in Ms. Monroe's day. It charms us to think of her standing in the forecourt, dreaming.
Follow NBCLA for the latest LA news, events and entertainment: iPhone/iPad App | Facebook; | Twitter; | Google+; | Instagram; | RSS; | Text Alerts | Email Alerts
Copyright FREEL - NBC Local Media