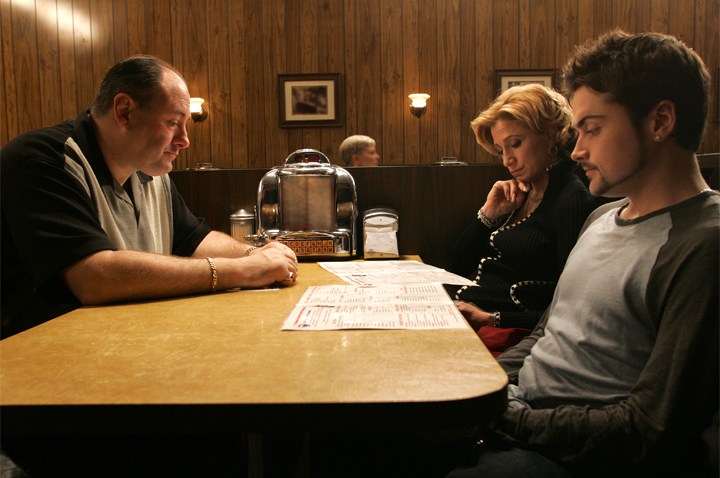 If you were going to launch a major exhibit that's set to last for a year and a half, and it had to do with television, and it was going to be at the Paley Center for Media, when would you pick your start date?
We imagine with, such a major undertaking, a start date depends on a lot of factors. But "Television Out of the Box," the new Warner Bros. exhibit at the Paley Center, hit the bullseye (or big TV remote "On" button, you prefer): The show opening coincided with PaleyFest.
It's a solid plan, pairing up with something big for more heat, but Television Out of the Box can fly on its own. Check out its goodies: costumes from "The Sopranos" (yep, that played on HBO, which happens to be a sister to Warner Bros., meaning you'll see some Home Box Office-y stuff in the exhibit, too). A whole section devoted to "ER" and "Friends" and "Smallville." A booth from the diner where the Seinfeldians used to hang out and talk most excellent nonsense. And Theme Song Theater, which wins us on its name alone.
It opened on March 7 and will keep it going through Aug. 2013. So, there's time (we think it'll be a good swing-by for locals with out-of-towners hanging around the house). Cost is ten bucks a person.
Oh, we didn't mention: Tony Soprano's robe will actually be on display. Has fictional loungewear ever become so iconic? That's our first stop.
Follow NBCLA for the latest LA news, events and entertainment: Twitter: @NBCLA // Facebook: NBCLA
Copyright FREEL - NBC Local Media