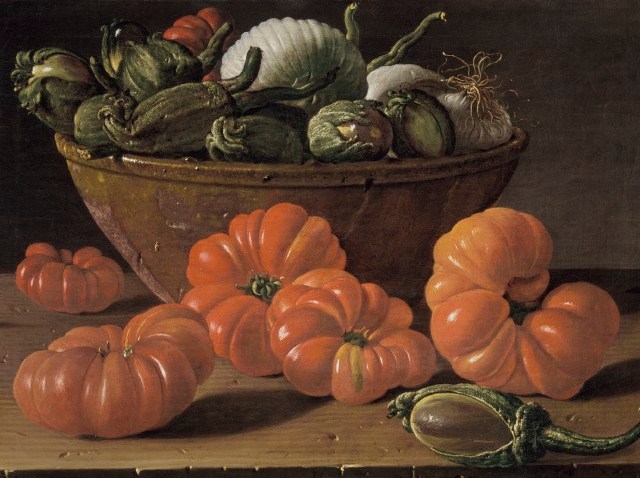 Were we just talking about the last Target Free Holiday Monday at the Los Angeles County Museum of Art? We were, or at least it seems that way. On Labor Day the museum opened up without charge, courtesy of Target, and people who had the day off came to wander away on that hot, hot day.
Now it is nippy and we want to be indoors. Good thing the wandering-away-at-LACMA is continuing on Monday, October 12th from noon to 8PM. It's another holiday -- Columbus Day, in case you don't have a calendar handy -- but LACMA is open and LACMA is free for the day.
Here's what's changed since Labor Day: Luis Meléndez: Master of the Spanish Still Life opened, and if you are a foodie, want to be a foodie, or occasionally think about food, we highly recommend a stop by this exhibit.
The artichokes. Where's our drawn butter? The aioli?
The much talked-about Heroes and Villains: The Battle for Good in India's Comic's isn't *quite* open yet, but since this show will be the theme of the Halloween night LACMA Muse ball, you might start thinking about it. In fact, if you do visit the museum on October 12th, best look around and make sure the outlandish outfit you're planning for Halloween can fit through various passageways and doors.
Because word is people Bring It to the Muse Ball. Capital B, capital I. Better start planning pronto.
Copyright FREEL - NBC Local Media