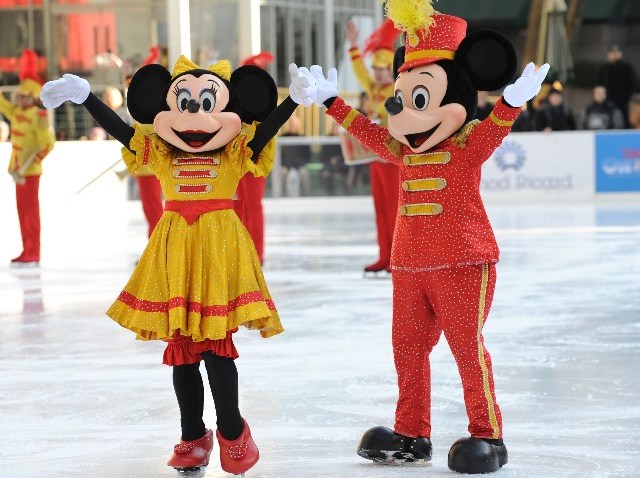 We, for one, have been happy to see the Disney villains take a bit of the sunshiny spotlight this year, even if they, as a rule, tend to avoid sunshiny spotlights.
After all, the famous baddies of the animated world roamed Disneyland during the Halloween festivities. Now they've laced up and they'll be skating at Disney on Ice's "Let's Celebrate" show, which is at Staples Center from Wednesday, Dec. 15 through Sunday, Dec. 19.
Where do villains get ice skates, anyway? We can only imagine there's a lot of chuckling and glowering and complicated scheming in the dastardly process.
But Mickey and Minnie will be on the rink -- of course -- as will Alice and the Mad Hatter and a whole sparkly bevy of Disney princesses. All of whom skate marvelously for being in big flouncy ball gowns (we're not even sure we could stand perfectly still in a big flouncy ball gown).
And of course, "Toy Story 3" held fast to our hearts, minds, and hankies this past year, so look for Pixarian hijinks aplenty. Wonder if Buzz Lightyear can triple axel as well as he can fly?
Copyright FREEL - NBC Local Media