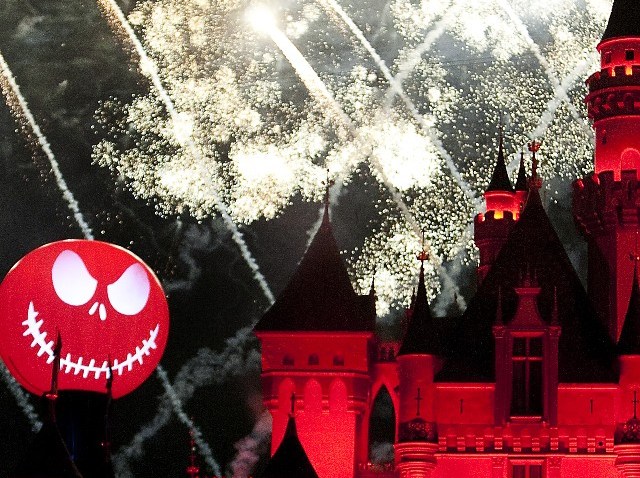 A few weeks back, when Halloween Time at Disneyland opened, we talked about the special "Mickey's Halloween Party" nights, and that they were beginning on Friday, Oct. 1, and that there were only 10 of them in 2010, and that kids would actually be able to trick-or-treat at Disneyland, which to us sounds like the biggest kid dream ever, smooshing together two favorite kid things into one giant favorite kid thing.
Friday, Oct. 1 has arrived, and we suspect many a SoCal tot is getting his or her costume together. For Mickey's Halloween Party is opening, it runs over Tuesday and Friday nights through October, plus Sunday, Oct. 31, and there are special ticket prices and hours for the event.
Plus, a Halloween-y fireworks show hosted by the "Master of Scare-monies" (you heard us) Jack Skellington. Plus some dance parties. Plus other treaty things.
If you've done this before, you'll remember it was at California Adventure in the past. This year it moves to Disneyland.
In addition to Mickey's Halloween Party, other parts of the park are still themed-up, like the Haunted Mansion and Space Mountain. Plus, lurking villains. Love the Disney villains. The scowling, the chuckling, the scheming. And the fabulous costumes. Are you thinking of Ursula, too?
Looking for more spooky events around town? Check out our Halloween 2010 Events Guide.
Copyright FREEL - NBC Local Media