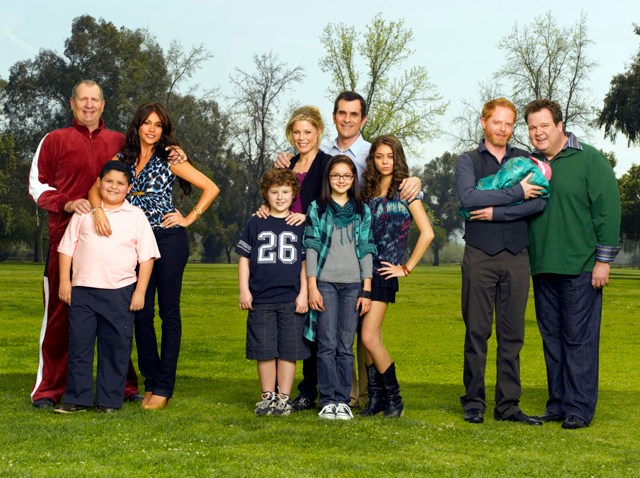 If there is a fragrance called Eau de Tickets Selling Out, we're pretty sure both of these events have sprayed it liberally on both of their wrists.
Because both "Modern Family" and "Glee" had rare heat last television season. Call them watercooler wonders, call them appointment shows, but whatever you call them, call them here to stay for a good long time.
Which means that when the writers of the shows show up to chat, people want in. And the next wanting-in will take place on Monday, July 12, which is the "Glee" night, and Monday, July 19, which is the "Modern Family" night.
Will you gain insights into your favorite character? We could talk Mitchell and Cameron all night and still want more.
The Paley Center for Media is the organizer. The location for both is the Writers Guild Theater. Non-member tickets are still available for "Modern Family" at $15. A limited number of guild member tickets are still available at no cost for "Glee"; check the guild line-up to see if yours is on there.
Copyright FREEL - NBC Local Media