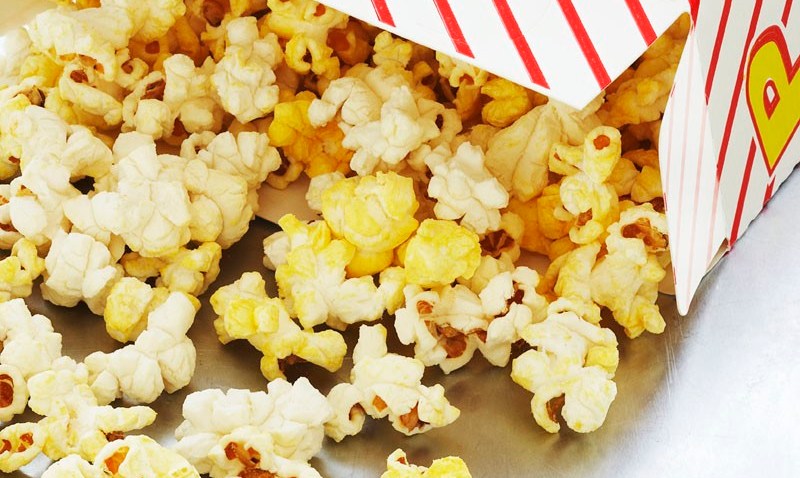 Your memories of your mom and the movie theater might be her pulling the station wagon up to the curb and telling you and your pals to meet her back in that exact same spot in two hours and not a hair later.
But c'mon. Mom loves movies. She probably slipped off to see something on her own while waiting for you. That's why we think you should take your mother out for a cinematic surprise on Mother's Day. Three picks:
"Mary Poppins" Tea Party: This movie hits its half-century mark a few short years, and it still brims with brio and cheer and familial complexities. It never dims. We love this movie, truly truly, and American Cinematheque is showing it on Sunday, May 9 at The Egyptian, along with a tea party in the courtyard. Party's at 3 p.m. "Mary" flies at 4 p.m.
"Stella Dallas": It's a famous weepy, but who wouldn't get the sniffles over a difficult choice a mother has to make for the benefit of her tot? Sniffling now. Read the description and you'll sniffle, too. Note this is the early "Stella," from 1925. Cinefamily, 2 p.m.
All three "Psycho" flicks: Starting with the original. Maybe one of the most famous mother-themed movies of them all. If your mom loves a thriller or a horror classic, and isn't into the typical holiday tropes, this could be your perfect Mother's Day out together. Raucous for sure, but we know plenty of rowdy moms out there. Cinefamily, 7:30 p.m.
Copyright FREEL - NBC Local Media