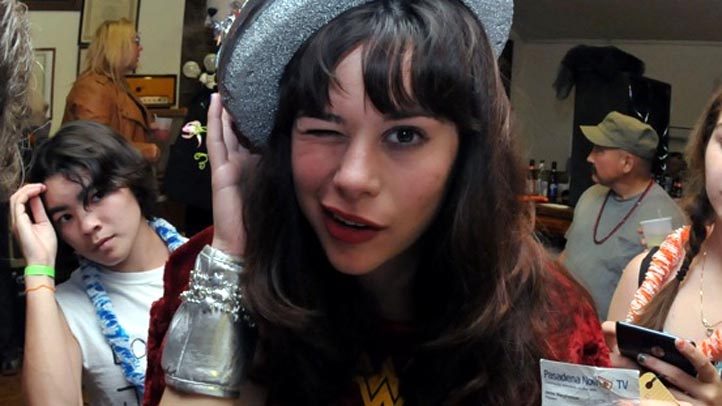 People tend to use the term "loosey-goosey" in a loosey-goosey fashion when, really, the Doo Dah Parade should just go ahead and officially make the term its own.
But, there's an issue with that idea, since the famous Pasadena parade tends to shy away from words like "officially." If you've been you know. The usual date and time of year tend to change for the outlandish event. And does it start on time? Hmm. Depends on what you mean by "on time." And sometimes what marchers are wearing, and why, are delightful head-scratchers.
These observations should not deter anyone from attending the parade, which will march on Saturday, April 30. Au contraire. These observations are complete and utter love letters to an event that is so itself, so colorful, and 100% free-to-be-you-and-me-y at heart. What annual happening can you name that only grows *less* buttoned-up as the years pass? It's highly unusual.
So, what will you see? Probably a motorized couch. Probably a man with a lightbulb sticking out of his mouth. Probably men in barbecuing garb (they'll be the ones rolling lit grills and launching hot dogs into the crowd). Some music, too, and some Basset Hounds, and Queen Red Rosie, and Grand Marshall Ron Stivers.
The time is 11 a.m., but let's add a big "ish" to the end of that. The place is Colorado Boulevard between Altadena Drive and San Gabriel Boulevard. It's free to watch. And if you want to wear something sparkly, even if you're just staying on the sidelines, don't be shy. Because, rest assured, someone will out-outlandish you. It always gets our goat, but someone always out-outlandishes us.
Hey, a goat. Now that would be an excellent Doo Dah costume. Wait. No. A disco goat. There. A free idea, from us to you.
Copyright FREEL - NBC Local Media