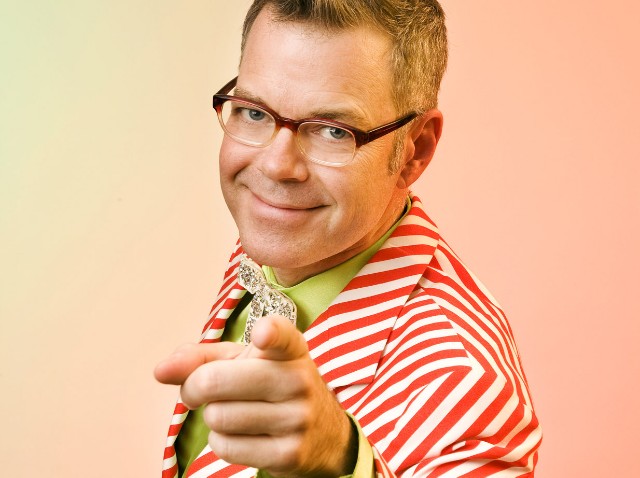 Charles Phoenix, that droll, smart, history-loving, slide-collecting commentator on all things Americana-y, suburban-ish and strange, turns his horned-rim-framed sights once again on our funny and oh-so-stylish recent past.
His Retro Holiday Slide Show is now a lively Los Angeles tradition. So much so Mr. Phoenix is going to three dates and three Southern California locations: Pasadena on December 5th, Pomona on December 12th, and Hollywood on December 20th.
Tickets are $25.
Straight-from-the-thrift-store slides -- Phoenix's famous forte -- are the colorful centerpiece of the Jubilee. Guffaw over holiday-themed photos from the '50s, '60s and '70s, gems Phoenix has been stacking up for years. There are many memorable slides in his stash, such as the humongous snowman looming over a quiet house, or the tree that practically can't breathe for the copious amounts of tinsel draped upon its boughs. Our favorite part is Phoenix's razor-sharp commentary, which is always spot-on.
While you may not know anyone in the pictures (although sometimes audience members do), you'll certainly recognize the themes: wonderful-if-trying family get-togethers, outlandishly decorated foodstuffs, brothers and sisters smiling awkwardly in brand-new Christmas pajamas.
This slide show is as satisfying as a cup of nog with extra nutmeg. More nutmeg, we said! Okay. That's enough.
Copyright FREEL - NBC Local Media