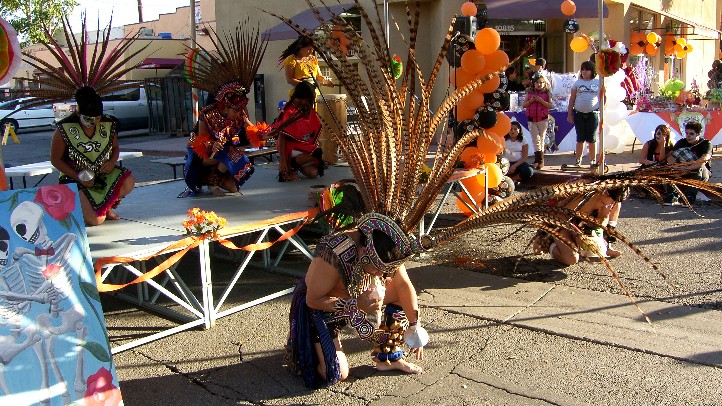 While we desire many things from a large Dia de los Muertos festival -- beautiful altars and dance performances and, oh yes, sugar skulls galore -- we're always glad to see a celebration put a focus on children and family-nice activities.
After all, isn't family very much at the heart of Dia traditions? It is about a coming together, and that means everyone. And everyone -- or at least thousands of visitors -- will be doing just that on Saturday, Oct. 29 in El Monte. It's time again for Dia de los Muertos, and the community has loads of altar-beautiful to-dos planned.
Let's start there, shall we? The altars. Organizers say there will be over 50. That's always our first stop at any Muertos-minded celebration. The candles and the photos and breads and the flowers. There will also be papel picado displays and other lively and lovely visuals created by local artists.
The day will also feature performances by Ballet Folklorico de Colores and a number of other troupes. And food. If family is at the heart of any Dia de los Muertos get-together, food is the important, and always symbolic, fuel.
It's a free celebration. The hours are noon to 5 p.m. Pictures tell us that attendees do show in their own skeleton make-up, so if you're looking for a place to Dia-out, we'd encourage you to go calavera, full-bore.
Copyright FREEL - NBC Local Media