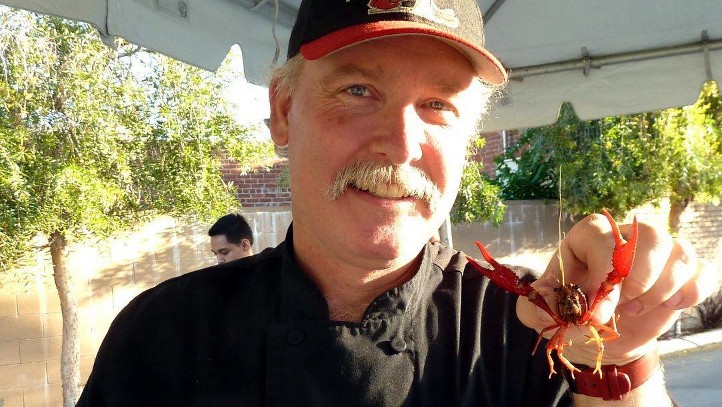 The party season in New Orleans, the time of beads and floats and parasols and brass and parades, is, of course, in February and/or March, in the days leading up to Fat Tuesday.
But fall has a big, Big Easy classic, too: the Treme Creole Gumbo Festival, which is part of the New Orleans Jazz & Heritage Festival in November.
We like that gumbo gets its own annual spotlight, apart from the season of King Cakes and courtly happenings; it is a regal and historic dish, after all, and deserving of its own festivity.
And we like that Pasadena also celebrates the savory concoction once a year, also in fall, or at least just before, and it is done for a good cause: to raise funds for the Rosemary Children's Services.
Chef Claud Beltran is once again the main man behind the pots for this sixth Mumbo Gumbo outing, which happens on Sunday, Sept. 16 at the Boston Court Theatre Backlot. Gumbo will be served and season shrimp and green onion rice and baguettes. Yum and yum and yum. Agree? We thought so.
Cost is $49 ahead of time, $60 there, and beer and wine are five bucks a glass.
Will there be music? Of course; jazz and blues reign, much like they do at the Treme Creole celebration.
So go ahead and plan your New Orleans trip for late winter. But if you can't make the gumbo party in November, you do have Pasadena nearby, and bowls of spicy goodness to sate that want.
Follow NBCLA for the latest LA news, events and entertainment: iPhone/iPad App | Facebook; | Twitter; | Google+; | Instagram; | RSS; | Text Alerts | Email Alerts
Copyright FREEL - NBC Local Media