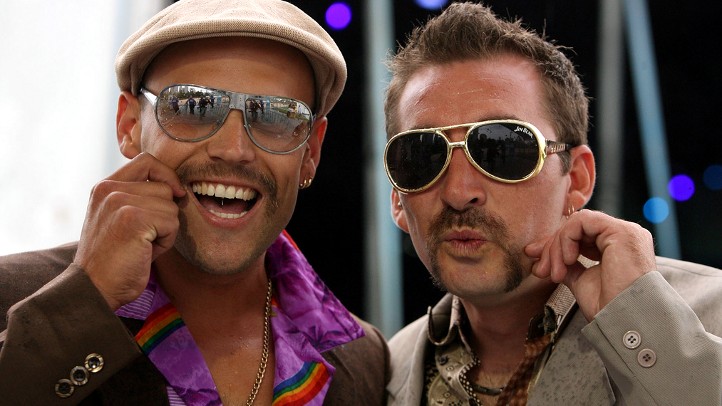 Most guys'll grow a mustache and/or beard with little provocation. It's a Friday? Okay. Their wife thinks it would make 'em look more rugged? Sure, let's try it. They've never had a 'stache? Sure, why not?
But if the facial hair can be in honor of something noble, even better. Movember is about that something noble, a higher purpose, if you will: Raising awareness about prostate cancer and other men's cancers. And raising some funds, too. It's a month-long initiative that kicks off at the beginning of November. Translation? That's about the time the shaving cream is stowed and guys start their 'staches.
After four furry weeks of facial focus, the newly mustached men gather at parties around the country. The Los Angeles bash will be at the Avalon on Dec. 1. There will be judging of 'stachery. There will be showing off. There will be talk of razors and foams and returning to the world of the clean-shaven. If such a return is indeed desired.
Tickets are twenty bucks each.
There's a lot of mojo to Movember. Teams form, friendships are found, and men across the nation are discovering, or rediscovering, the joys of facial hair on a brisk autumn morning. Not to mention, of course, the joys of helping their fellow man. If you can't grow a 'stache, or can, or will next year, but you still want to give, here's the place to do so.
Follow NBCLA for the latest LA news, events and entertainment: Twitter: @NBCLA // Facebook: NBCLA
Copyright FREEL - NBC Local Media