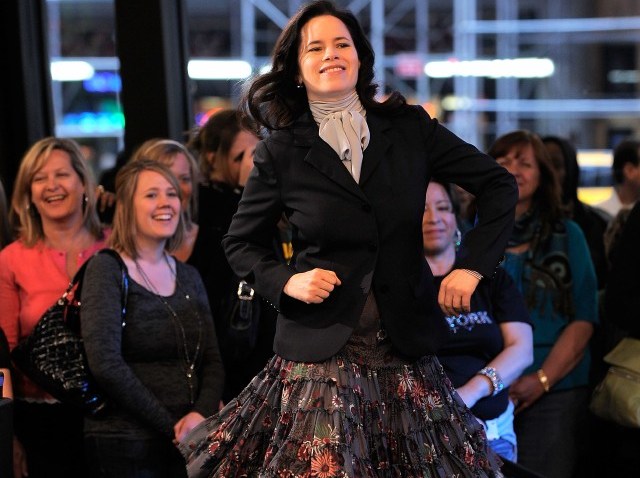 Natalie Merchant, even in the years when she's not touring or releasing an album, remains one of the stories of the alt-folk scene.
Because her voice and sound are singular. Because she helped create an alt-folk Renaissance in the '90s with 10,000 Maniacs. Because her stage presence is so full of pluck and movement.
We must sing the praises of her presence in a moment, but we'll say what we came here to say: Ms. Merchant is playing the Aratani Theatre at the Japanese American Cultural & Community Center on Thursday, April 22. It is hosted by the Library Foundation. And it is just one of a half dozen U.S. dates she has listed on her web site. And it is sold out. No surprise.
So, two more things, in light of the show's sold-out-ness. Her new album -- her first in almost seven years -- bowed last week. It's called "Leave Your Sleep." And second, that stage presence. We saw the Maniacs open for Squeeze back in the day, and remember Ms. Merchant as a whirl in a floral, empire-waisted dress. Mesmerizing moves that other Lilith Fair-aspiring ladies admired. But no one perfected like the artist who owned them, and the stage.
See the photo above, taken in April 2010. Are you feeling the whirl and the alt-folk fabulousness?
Copyright FREEL - NBC Local Media