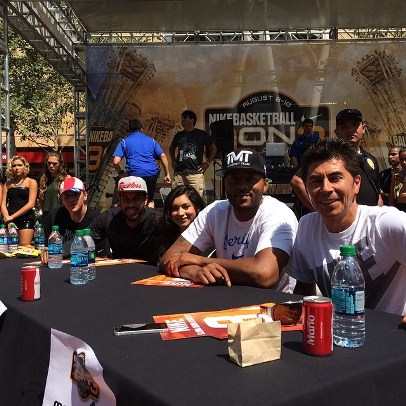 Over the weekend, NBC4 Southern California supported the Nike Basketball 3ON3 Tournament at L.A. Live in Downtown Los Angeles. The tournament boasts more than 1,200 teams, 4,500 players and 25,000 spectators from all over the country.
The Hutcherson Celebrity Basketball Game kicked-off the three-day tournament, with net proceeds benefitting Josh Hutcherson's charity, Straight But Not Narrow. Some of the celebrity players included Landry Bender, Chuy Bravo, Josh Henderson, Romeo Miller and Terrell Owens.
NBC4 Sports Anchor and Reporter Mario Solis joined the judges table for the Nike Slam Dunk Contest on August 9. The top prize went to Michael Stewart from Los Angeles.
To learn more about the Nike Basketball 3ON3 Tournament, visit www.nike3on3.com.