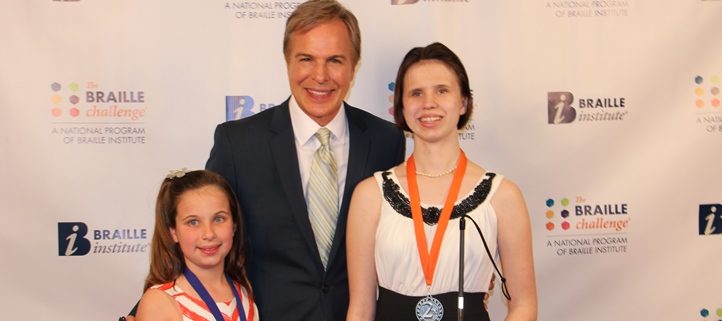 NBC4 Southern California supported the 15th Annual Braille Institute Challenge again this year on June 20, with two $1500 NBC4 Superstar Award for Excellence in Spelling and Excellence in Reading Comprehension scholarships.
NBC4 Anchor and Reporter Robert Kovacik, emcee of the award event for the second year, presented the scholarships to winners Brooke Petro for reading comprehension and Kate Antolak for spelling.
The Teacher of the Year Award went to Patricia Leader from the Cupertino School District in Northern California.
The inspiring event is part of a rigorous day-long competition in which 60 visually impaired students nationwide compete in several categories, culminating in the awards ceremony in Universal City. NBC4 has provided schoalrships for several years.
Learn more about the Braille Institute and its annual Braille Challenge here. For photos, visit the NBC4 Community Photo Gallery.