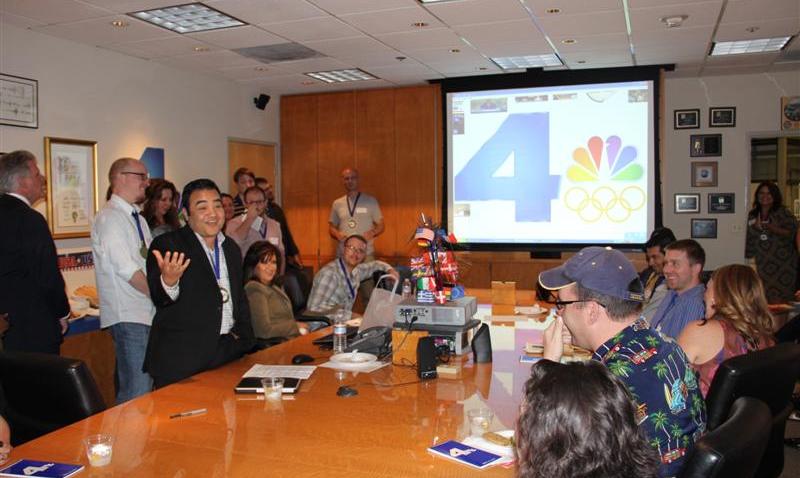 NBC4 Southern California, in partnership with the Online News Association, hosted a reception for more than 40 local bloggers at the station on Thursday, August 9th.
The online writers were given the opportunity to network and learn more about NBC4's extensive Olympic digital strategy. An overview was given by members of the station's web team, Jonathan Lloyd and Olsen Ebright. Mekahlo Medina, the station's technology and social media reporter, provided insight as to how social media was integrated into NBC4 newscasts.
The bloggers were also treated to a surprise live, interactive remote with NBC4's Olympic Correspondent Robert Kovacik. Kovacik also helped demonstrate how the LiveU backpack technology is revolutionizing live reporting by allowing more freedom to move from location to location. Unlike shoots utilizing a satellite truck, the LiveU technology is extremely portable and uses the Internet to transmit on-air quality video. A tour of the station and then primetime Olympic viewing closed out the reception. A good time was had by all!