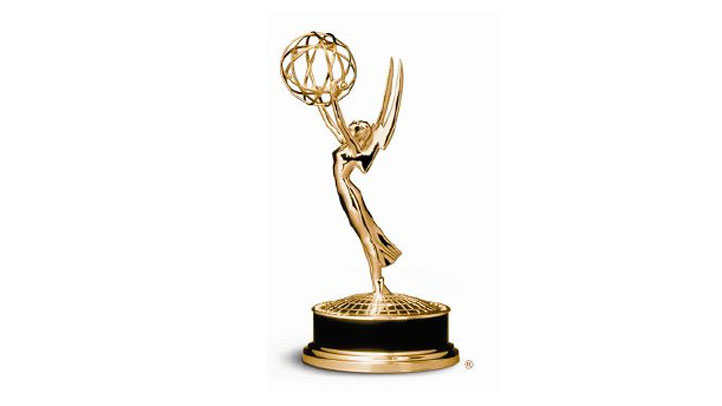 NBC4 Southern California received 20 Los Angeles-area Emmy Award nominations, more than any other station in the market, it was announced Thursday by the Academy of Television Arts and Sciences. The organization announced 123 nominations in 42 categories for the 64th Annual Los Angeles Area Emmy Awards, which will take place on Saturday, Aug. 11 at the Leonard H. Goldenson Theatre in North Hollywood.
NBC4 received six more nominations than second-placed KTLA, which had 14, and is also in the running for all three Best Newscast categories – Best Regularly Scheduled Daily Morning; Daytime and Evening Newscast.
NBC4 received nominations in a wide variety of categories, ranging from Light News Story – Single Report to Serious News Story – Multi-Report. Ana Garcia and Robert Kovacik earned nominations in the Outstanding Hard News Reporting category.
The station also dominated the Serious News Story - Single Report category with three nominations and Live Coverage Of An Unscheduled News Event with two. Mary Harris, who has won Outstanding Writer – News for the past six consecutive years, will be competing for a seventh year in the same category.
NONSTOP FOODIES FROM PORTO'S
•NBC4
Kim Baldonado, Host
Kimber Liponi, Executive Producer
INFORMATIONAL/PUBLIC AFFAIRS SERIES (MORE THAN 50% STUDIO-BASED)
THE FILTER WITH FRED ROGGIN
•NBC4
Jared Kiemeney, Executive Producer
Fred Roggin, Executive Producer, Host
ENTERTAINMENT PROGRAMMING
ST. MORITZ
•NBC4
Kristin Arntz, Producer
Chuck Henry, Executive Producer, Host
NBC4 NEWS AT 11:
THE DEATH OF OSAMA BIN LADEN
•NBC4
NBC4 News Team
LIVE COVERAGE OF AN UNSCHEDULED NEWS EVENT
CONRAD MURRAY: THE VERDICT
•NBC4
NBC4 News Team
SEAL BEACH MASSACRE
•NBC4
NBC4 News Team
SERIOUS NEWS STORY – SINGLE REPORT
INSIDE APPLE'S SECRET
NBC4 NEWS AT 11PM
•NBC4
Mekahlo Medina, Reporter
RIVERSIDE TEEN TRAPPED IN TIJUANA BROTHEL
NBC4 AT 11PM
•NBC4
Antonio Castelan, Reporter
STAPLES CENTER TODDLER STORY
NBC4 NEWS AT 11PM
•NBC4
Frank Snepp, Producer
Colleen Williams, Reporter
SERIOUS NEWS STORY – MULTI-PART REPORT
911 AMERICA REMEMBERS
NBC4 NEWS AT 5PM, 6PM & 11PM
•NBC4
Jose Hernandez Jr., Camera
Chuck Henry, Anchor
Kristopher Li, Camera
Rebecca Nieto, Executive Producer
LIGHT NEWS STORY - SINGLE REPORT
BLIND CHILDREN'S CENTER LIGHTS THE WAY
NBC4 NEWS AT 5PM
•NBC4
James Hourani, Producer
WI-FI HACKING
NBC4 AT 11PM
•NBC4
Ana Garcia, Reporter
Daisy Lin, Producer
LIGHT NEWS STORY- MULTI-PART REPORT
COMBAT VETS & FARMING
NBC4 5PM
•NBC4
Delvin Armijo, Editor
Ana Garcia, Anchor
Mary Harris, Producer
Eric Trujillo, Camera
Colleen Williams, Anchor
OUTSTANDING SPORTS REPORTING
Mario Solis, Reporter
• NBC4
OUTSTANDING HARD NEWS REPORTING
Ana Garcia, Reporter
• NBC4
Robert Kovacik, Reporter
• NBC4
OUTSTANDING NEWS FEATURE REPORTING
Chuck Henry, Reporter
Tara Wallis, Producer
• NBC4
OUTSTANDING DIRECTOR – NEWS
Gayle Galvez, Director
• NBC4
OUTSTANDING WRITER – NEWS
Mary Harris, Writer
• NBC4
OUTSTANDING VIDEOGRAPHER – NEWS
Sean Browning, Videographer
• NBC4
REGULARLY SCHEDULED DAILY MORNING NEWSCAST:
4:00AM-11:00AM
TODAY IN LA AT 6AM
•NBC4
NBC4 News Team
REGULARLY SCHEDULED DAILY DAYTIME NEWSCAST:
11:00AM-7:00PM
NBC4 AT 6PM
•NBC4
NBC4 News Team
REGULARLY SCHEDULED DAILY EVENING NEWSCAST:
7:00PM-12:00AM
NBC4 NEWS AT 11PM
•NBC4
NBC4 News Team