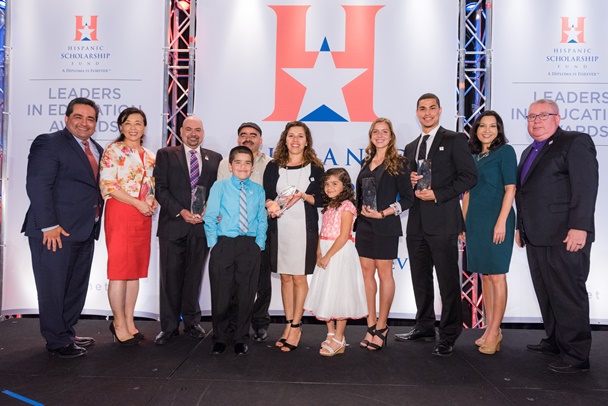 NBC4 Southern California supported the Hispanic Scholarship Fund's (HSF) Leaders in Education Awards Luncheon on April 7. Long-time NBC4 reporter and HSF alumni Kim Baldonado was the event's emcee.
Awards were presented to distinguished scholars, parents, community organizations and corporate leaders for their contributions to higher education for Latinos.
The Hispanic Scholarship Fund provides scholarships to Latino students, helps give students the tools they need to apply to college and excel in their chosen profession. NBC4 contributes to the scholarship program annually.
To learn more about HSF, please visit www.hsf.net.